I was given the opportunity to participate in the Family Fanatics initiative by sharing how sports have brought my family together.
Fanatics
is the leading online retailer for anything and everything sports – from NBA jerseys to World Soccer gear.
My husband was bitten by the biking bug sometime last year and he managed to get a good deal on a mountain bike online. I remember him pushing me to get my own bike too so we could ride together, but at the time, Ethan was still a few months old and with my hands full I couldn't find the time to squeeze in a sport. With so many mommy duties on my plate, taking up a sport was the last thing on my mind.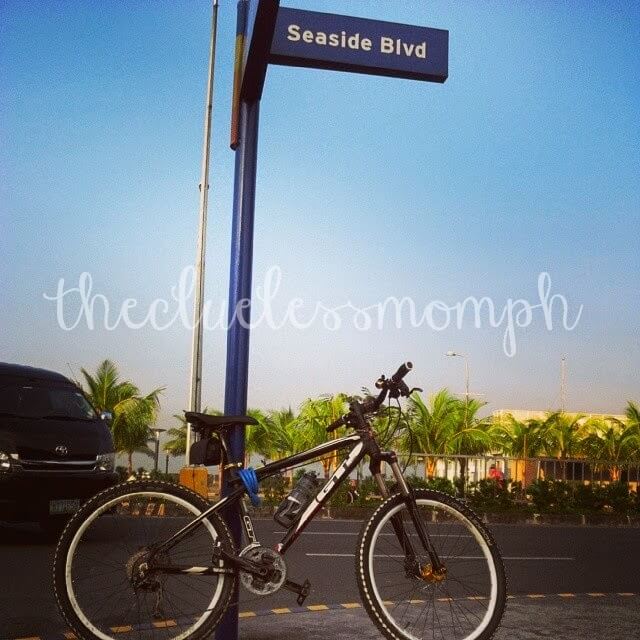 My husband's bike
I have never been the sporty type of person, and I blame it on my asthma. Back in high school some teachers tried to get me to take up a sport but I was always discouraged when I was held back by an asthma attack. I remember this one teacher who asked me to try out for the track team, and no matter how fast I ran I was always two laps behind. I realized then that sports weren't for me.
My husband, however, is the type of person who likes to stay active. When he got the bike he would ride from Pasay all the way here to Cavite (we were staying in between homes at the time). He absolutely enjoyed it, and to be honest I envied him and before I knew it, I found myself pedaling too.
You guessed it right. I finally got a bike earlier this year.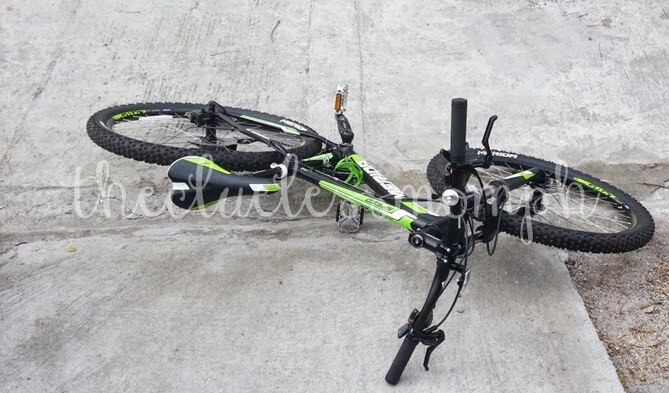 I just love being on a bike. Compared to most sports, riding a bike does not require you to be on your feet, so you don't have to support your body weight. Since I currently have medication to manage my asthma, I don't get asthma attacks when I ride. Though it is a physical activity, I really find it relaxing especially when I ride through a nice scenery. I guess that's what I love about biking. What makes it all special though is the time I get to spend with my husband. I absolutely enjoy biking with him because he always looks out for me and he always cheers me on when I need to pedal harder, especially when we ride uphill! We normally bike along Daang Hari and if you're familiar with the road you might have noticed that there is this steep uphill going to Evia from Molino. I always used to stop half way because I always felt like my chest was going to explode, and I'd feel embarrassed when other bikers and cyclists would pass me and give me funny looks. My husband, however, would keep with my pace and encourage me to make it to the top and I somehow, I'd always find a teeny tiny ounce of strength to get me through.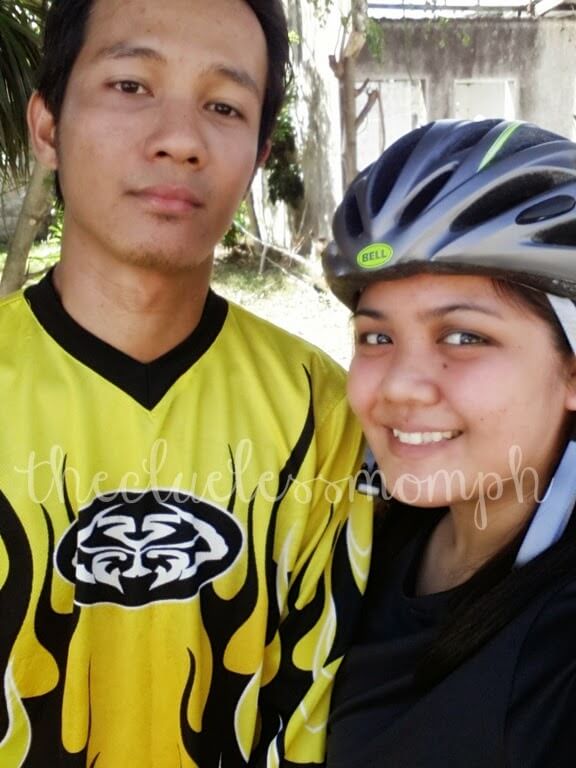 My husband and I after a long bike ride.
We get along with most things but we never enjoyed a sport together until we started biking. Weekend bike rides have definitely given us the chance to bond more, especially when we had to live separately (I was staying at my moms and he was staying at our old apartment until the lease was over. Long story!). Biking together always gave us something to look forward to after a week of not seeing each other. It definitely is a good break from the usual dates at the mall, and it keeps us active! I'm really happy that my husband convinced me to start biking and I seriously wouldn't be able to pedal 35 kilometers without all his encouragement. I can't wait for Ethan to grow up so he can join our weekend bike rides! That would be an amazing way for us to bond as a family!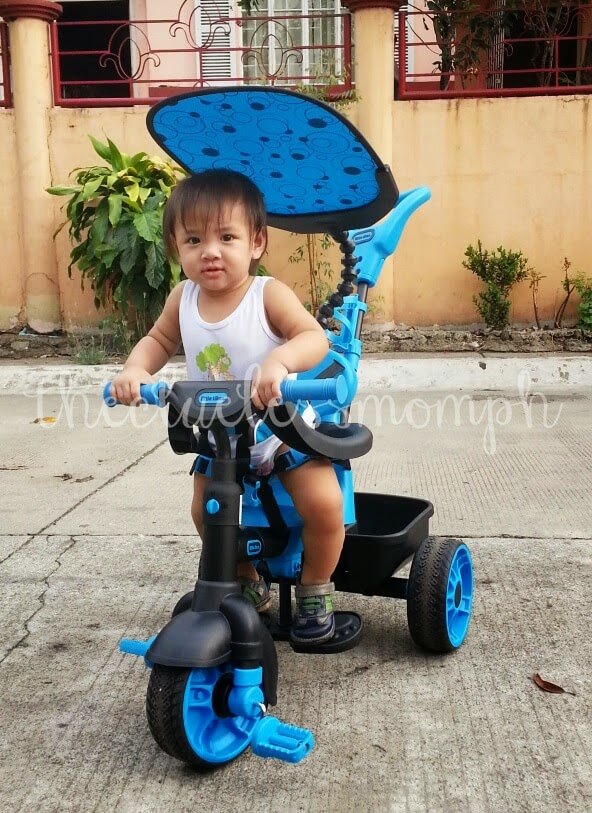 Our little boy is off to a good start!
Have you checked out the
Fanatics
website? I was surprised to find that they carry infant and toddler clothes too! They've got tons of cool stuff from apparel to collectibles, something for each member of the family.
Do you and your family bond over sports, mommies? Feel free to comment and share how sports bring your family together!