Oh boy, where do I even start?
I hit the big 3-0 last month and although it was perhaps what I would call a simple celebration, the thoughts running through my mind were not as simple. I couldn't help by ask myself:
"What have I done in the past 30 years?"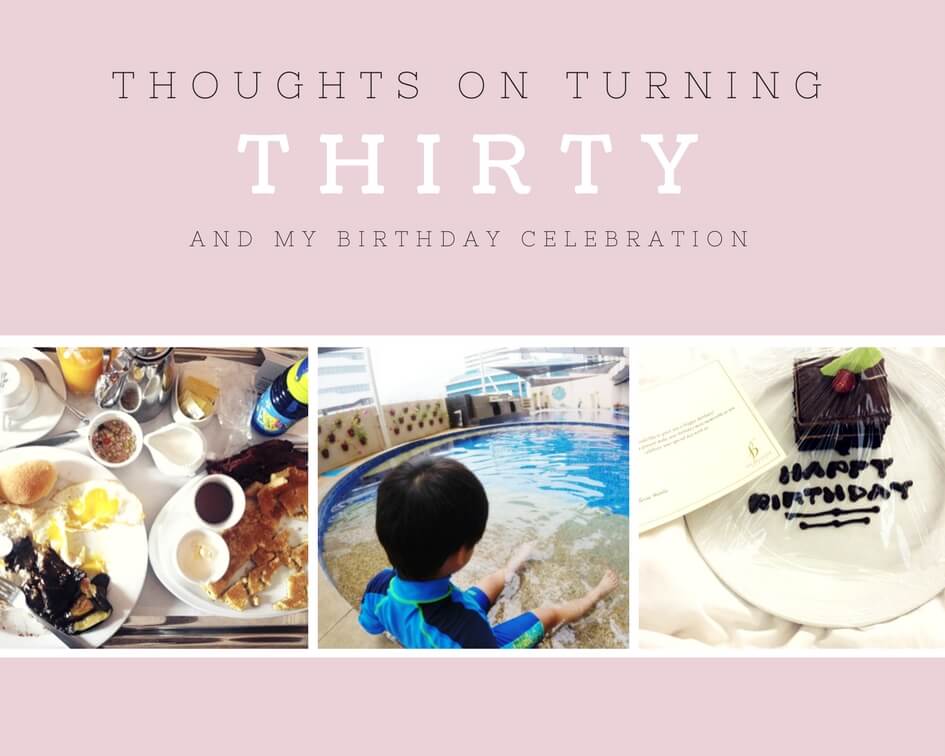 Let's put a pin on that.
Our family has grown to love staycations. I wanted to go to Tagaytay on my birthday so we could take E to Paradizoo and Sky Ranch. Yes, I know it was supposed to be MY birthday, but because he's going to start 'big school' this June, I wanted to be able to enjoy a nice family vacation together and tie in some things I know he'd enjoy.
Unfortunately, my Agoda booking was cancelled over trivial reasons.
As I was scrambling to find another place to stay at in Tagaytay, I found that almost every other place was booked. It's not the best thing feeling in the world when things don't go as planned, but I had no choice but to give up the Tagaytay. My husband suggested that we stay at a hotel in the city instead, one with a pool because E loves swimming, and just make the most of it. At this point I didn't mind anymore, I just wanted to celebrate my birthday with him and E, so I booked us a 3 day 2 night stay at The Bellevue in Alabang.