Hi mommies!
Summer is close to an end but I still can't get over my son's first trip to the beach! This was a family outing I planned with my parents for Holy Week (yes, another late post. sorry!). Since my dad has good connections we were able to book overnight accommodations at Acua Verde Beach Resort which is located in Laiya, Batangas.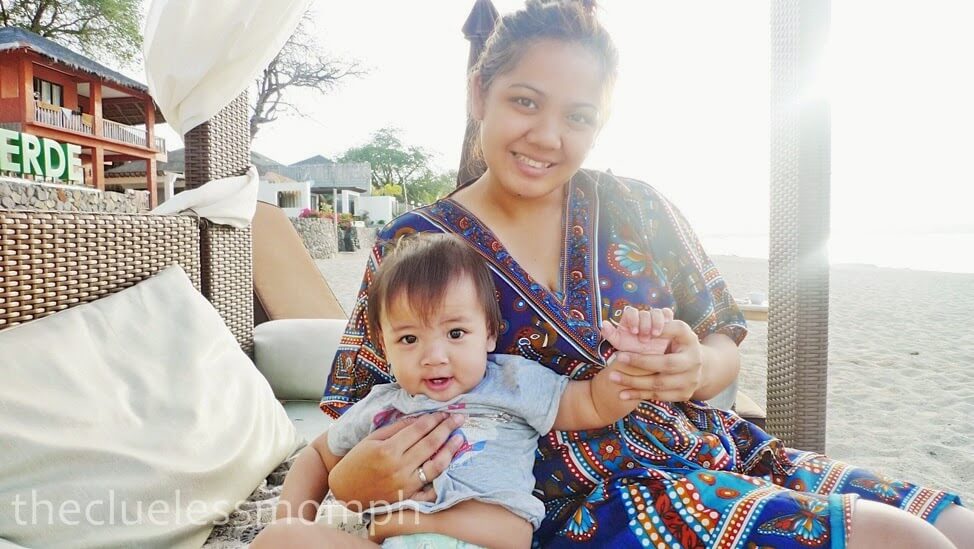 At the beach with my little man.
Let me share more photos with you! 🙂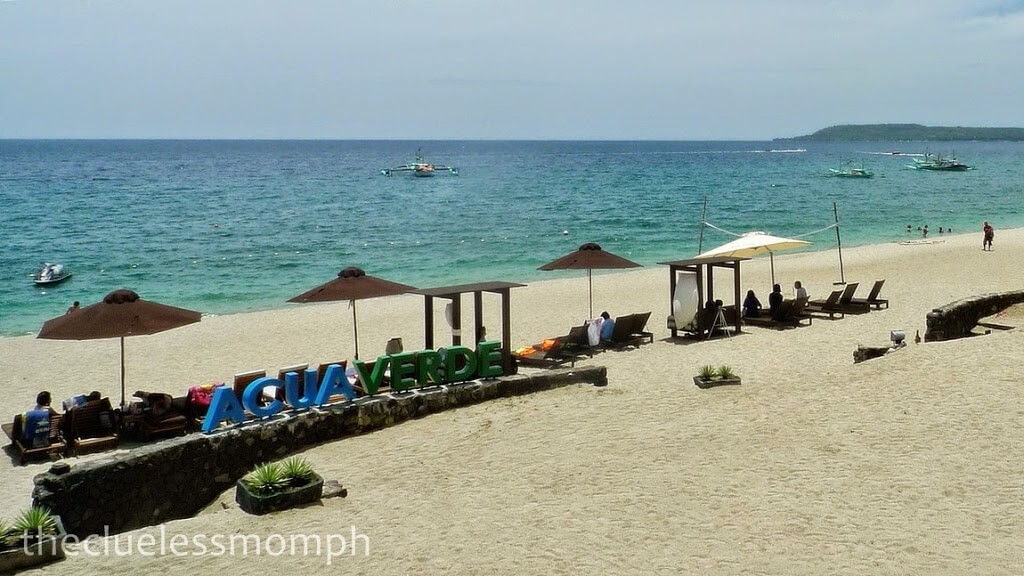 Acua Verde is two or three houses away from Acquatico Resort and they're owned by the same person. Acua Verde is smaller and not as fancy as Acquatico, but still offers quality accommodations and services.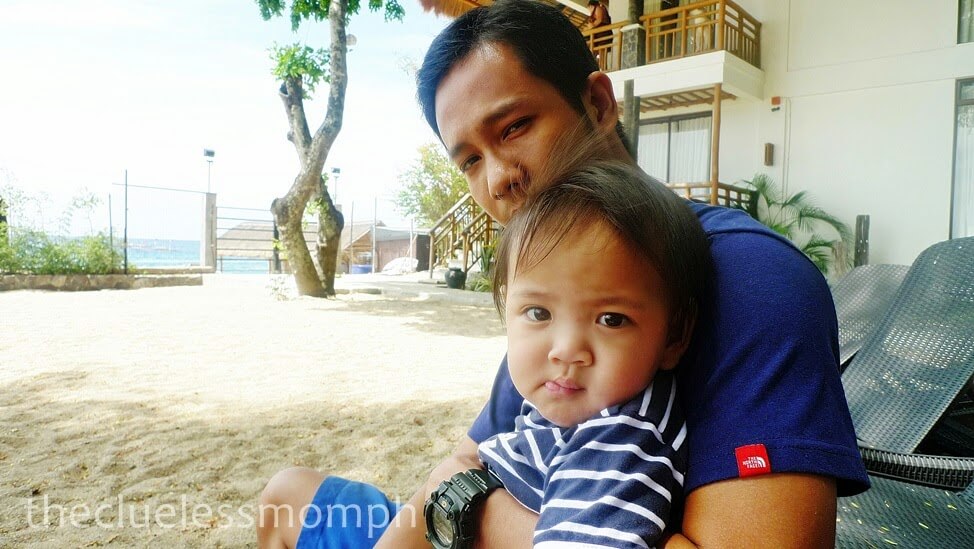 Waiting for check-in time, someone looks impatient!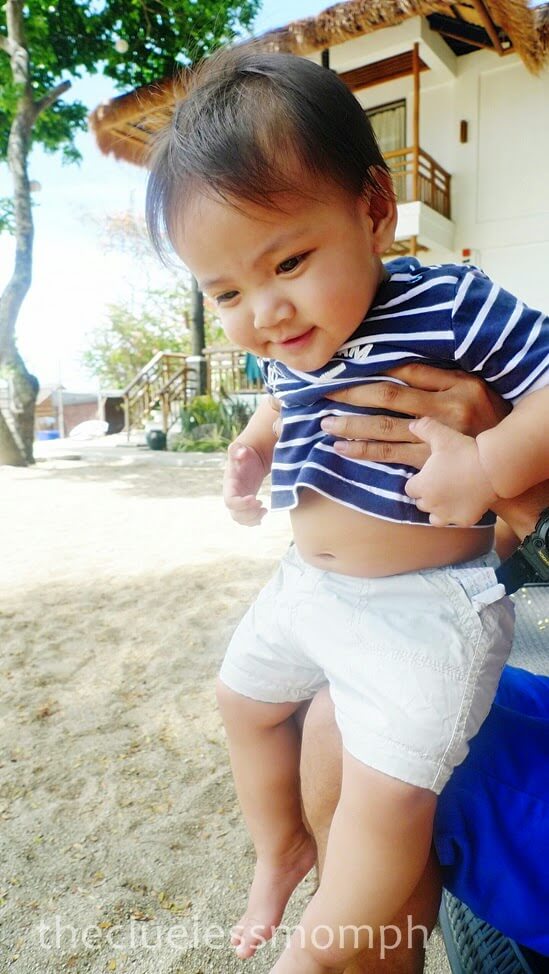 My handsome little man!
Walking on sand for the first time, he's not sure how to react.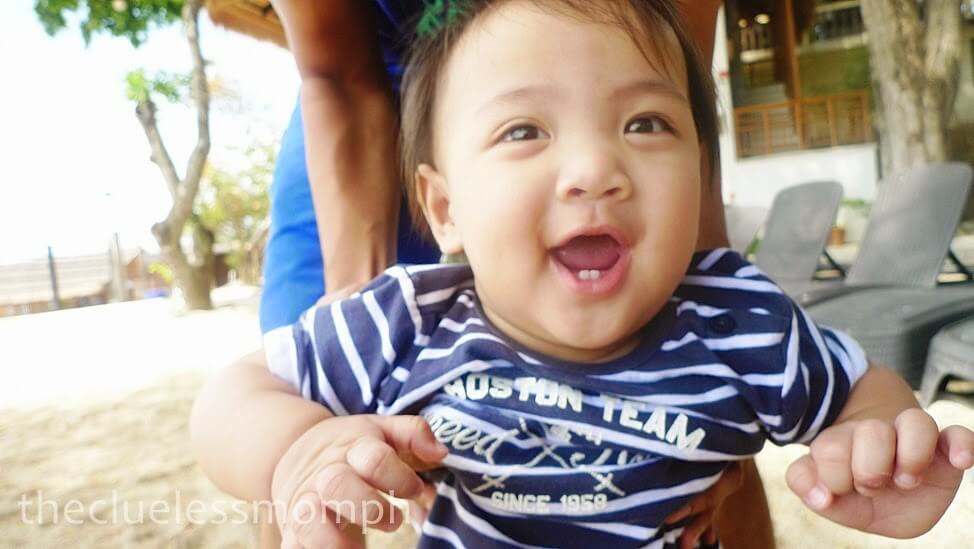 ..but it looks like he ended up enjoying it!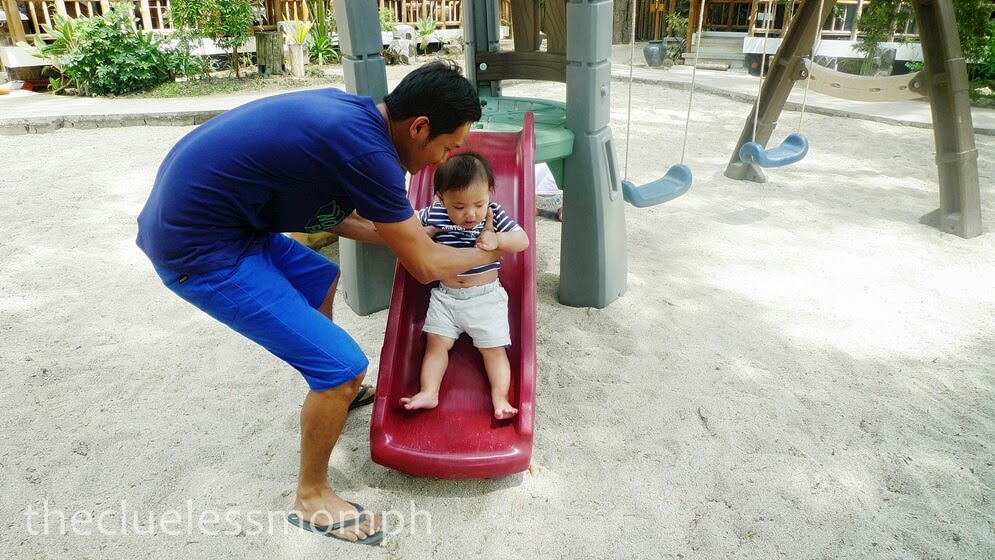 Passing time at the mini-playground. He's scared of going down the slide.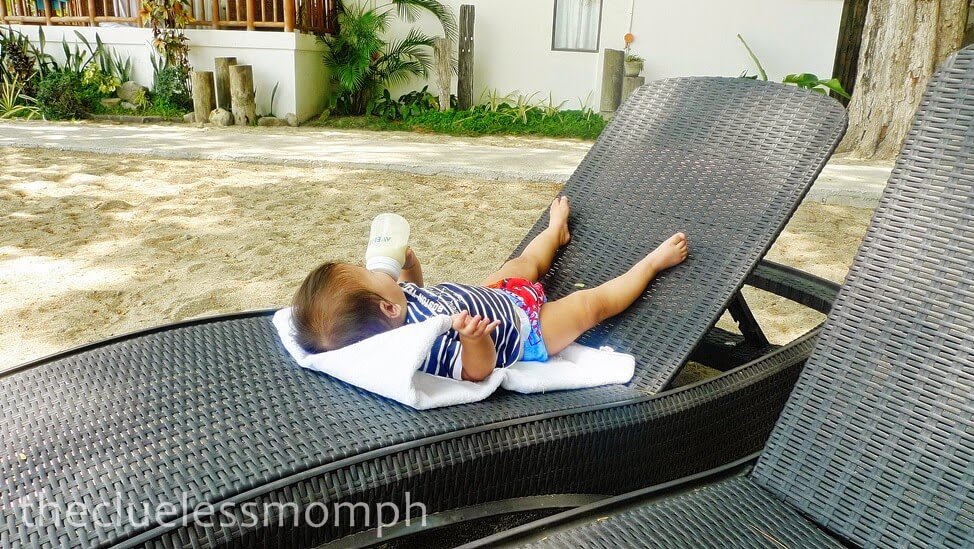 Drinking milk like a boss.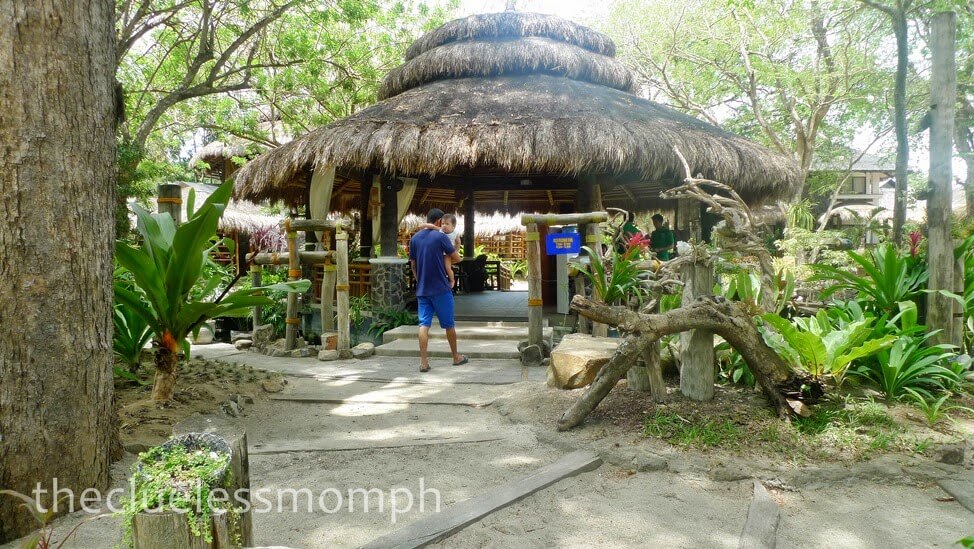 The resort's reception area. There's a fish pond where you can feed the fish!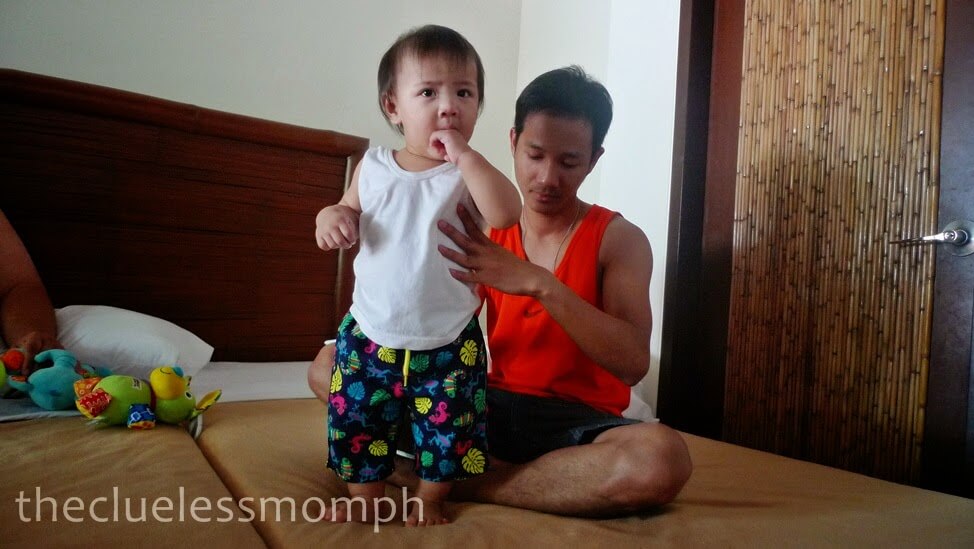 Getting settled in our rooms. The rooms are small, good for up to three people, but you can request for additional mattresses.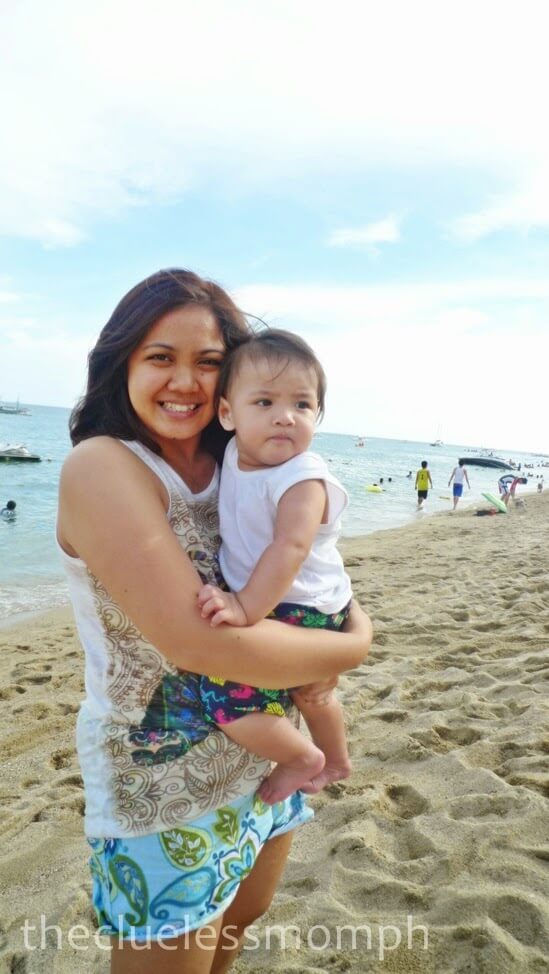 That's me with my little man.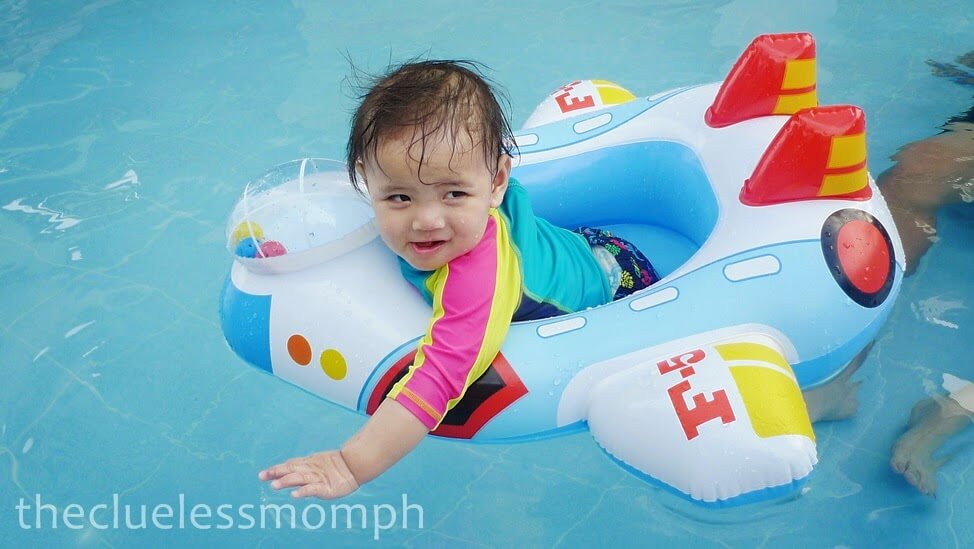 Acua Verde does not have it's own swimming pools. However, the owners allowed us to enter Acquatico to use their pool.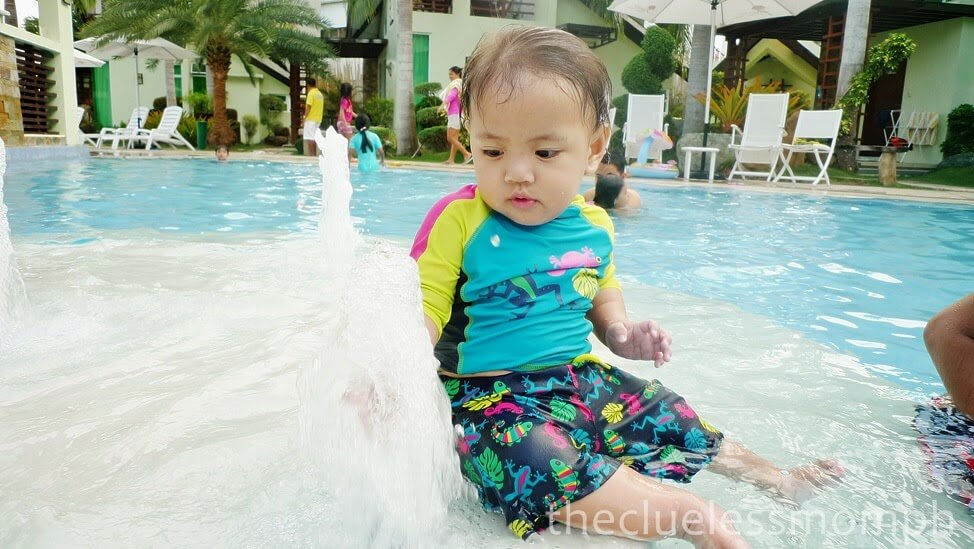 Our curious little one playing at a fountain.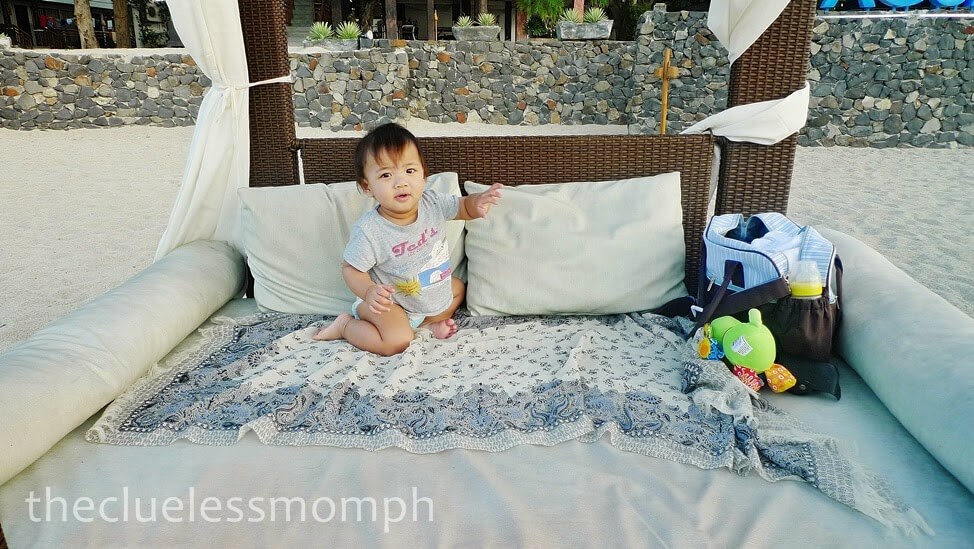 Beach front cabanas at Acua Verde. I got up early with my son to reserve a good spot.
Exploring the cabana.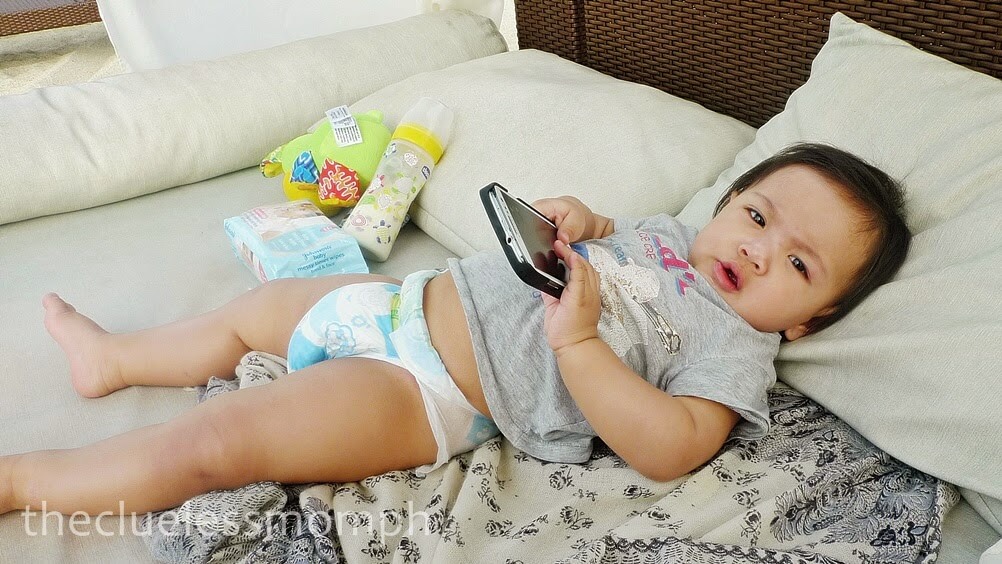 Tired from playing on the beach.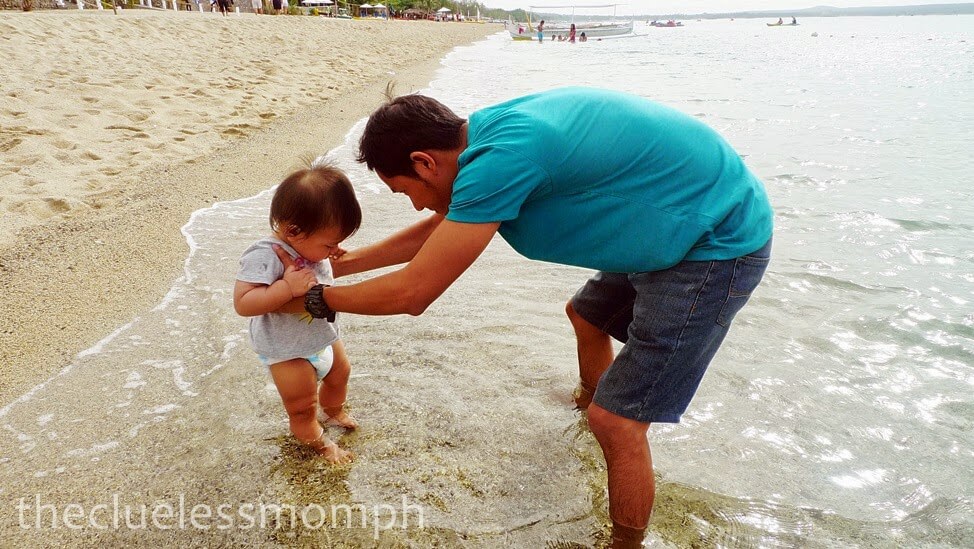 Enjoying the beach with his Dada.
The experience was great. The rooms were neat, the food was delicious and the resort is even pet friendly. One downside though was that they didn't have their own pools. I'm not fond of Laiya's white beach because the sand is coarse with so many itty bitty rocks, but I really can't hold the resort responsible for that. All in all, we had a amazing time and I'd definitely recommend Acua Verde for a quick beach getaway in the Laiya area.
Interested in visiting Acua Verde? Check out their website at http://www.acuaverderesort.com.ph