This is not a paid review. The product was a personal purchase and this post is my honest opinion of Human Nature's Bug Shield DEET-free Lotion.
Last year, I wrote about keeping my kid dengue-free with natural products and talked about Human Nature's Bug Shield Oil. I mentioned how I liked the product but found the consistency to be too thick for my son's skin and I also found the scent too strong.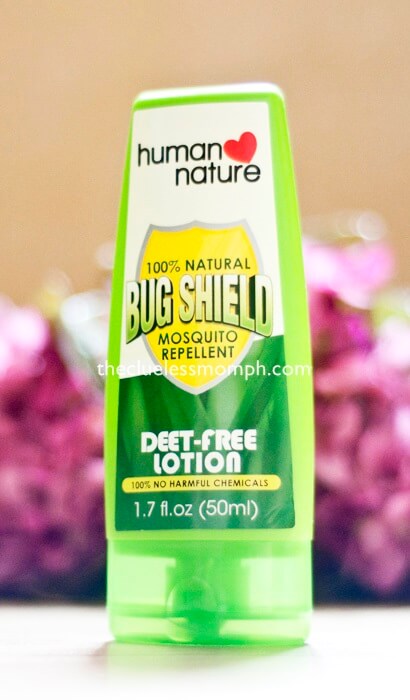 Recently, while doing some grocery shopping I remembered that the Little Troublemaker had a number of mosquito bites on his legs that morning, so I decided to grab some mosquito repellent. I was relieved to see that Rustan's carried Human Nature products and looked for the Bug Shield Oil. While scanning the shelves I noticed that they had Human Nature's Bug Shield DEET-free Lotion which cost only P99.75, and out of curiosity I decided to try it out.