Our nights are never complete without lullabies.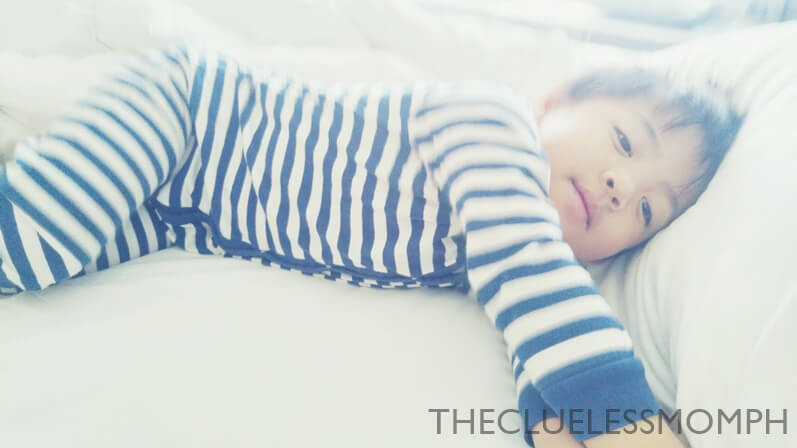 When I was young, my parents always sang me lullabies.. which were usually songs by The Carpenters, I think. Lullabies to me are nostalgic, and having someone sing you a lullaby is, I think, a beautiful way to bond. Whenever I'd hear a nice song on the radio, I'd sometimes think to myself 'This would make a pretty lullaby" and store it in the back of my head for future reference.
However, if you're like me and have gone through general anaesthesia thrice in two years, you tend to forget a LOT. So when The Little Troublemaker was born, for some reason I could not think of a song to sing him to sleep. Call me picky or whatever, but I wanted the song to be meaningful and not just some random pop song.The first song that popped into my head was "Skidamarink" because I used to sing it a lot when I was a kid! So I ended up singing him nothing but a slow version of "Skidamarink" for weeks, and I sang it so much that my husband learned the song, too.
As time passed my list of lullabies grew with songs that The Little Troublemaker enjoys and actually falls asleep to. I've tried singing him slow versions of our favorite songs, which are along the lines of rock and alternative, but they never really put him to sleep.