When my son was less than a year old, he was always showered with gifts, especially clothes. There were always a few pieces that he never got to wear because he outgrew them too soon. Even with the surplus of clothes, my husband and I still liked buying him a few unique pieces we'd find while shopping.
Now that my son's a toddler, his wardrobe has significantly decreased to a few basics. We no longer buy him cute costumes and matching clothes or ternos. These are the staples in my toddler's wardrobe.
Sandos
No brainer, with the tropical weather and all. I bought him two packs of these in time for summer along with lampins which we insert between his back and his sando or shirt to absorb any sweat. I got these sandos at Robinsons Department Store for about P300 for a pack of three. I bought them in a bigger size so he won't outgrow them easily.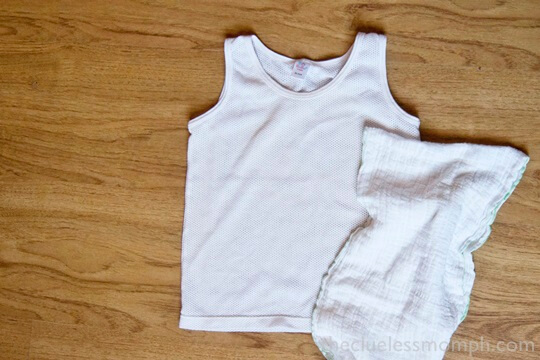 T-shirts
My son has a good number of shirts which were pasalubongs from my parents' trip to the US and Canada last year. He wears them when we go out, and sometimes at bedtime when his pajamas are in the laundry. We still but him new ones once in a while, like these from Uniqlo (UT Collection) and Cotton On Kids. I like how they are super soft and breathable, I bet they're comfy too.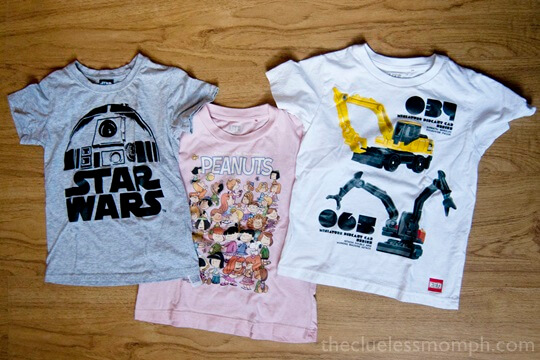 Pants
He only has two pairs of pants – jeans for days out at the mall and jogging pants for his afternoon walks. We used to buy him pants all the time but we realized it wasn't practical because he rarely goes out. I scored these GAP jogging pants at a tiangge in Festival Mall for P150, I liked how comfy they felt and that they were thick enough for in case he tripped and scraped his knees. Too bad there weren't many of the same kind, they mostly had leggings and skirts for girls.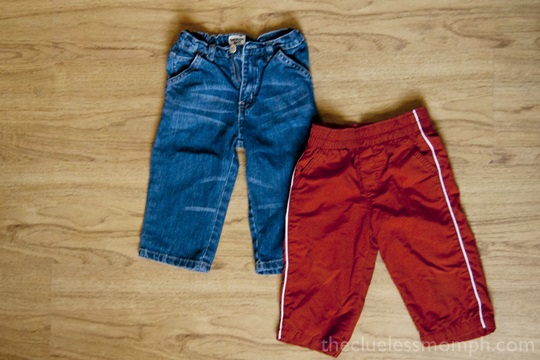 Shorts
We don't stock up on pambahay shorts because my son keeps cool by wearing just a sando and his diapers while indoors. I prefer it that way because it means less laundry plus I can easily see when his diapers need to be changed. He does have a pair of shorts that we bought from Gingersnaps that he occasionally wears on days out at the mall. I like to pack it as a spare for his jeans.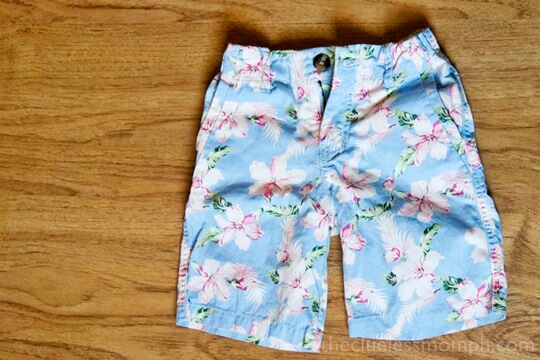 Shoes
He used to have four pairs of shoes but when my sister in law gave him these Spongebob Crocs last Christmas, he would never wear another pair. He has grown fond of them to the point that he would not even try a new pair of shoes! Now we just stick to this one, he walks fine in them and I like how they're easy to clean. I think though that it would be nice for him to have a pair of sandals to alternate with plus I'm a big fan of sandals – they're comfy and casual and I just love them. The thing though with boy's sandals is that there aren't many designs to choose from in malls – mostly cartoon characters or typical patterns unlike girl's sandals. I love browsing girl's shoes and sandals because I like imagining how I would dress a baby girl if I had one. When I'm randomly browsing online stores I can't help but check them out them – all the laces and pink, frills and purples and everything else girly. You can check out ZALORA Marketplace for cute finds for your little one like sandals for baby girls and you'll see what I mean!

Pajamas
When we don't have the AC on, I only have him wear a shirt to bed so that he feels cool. But for most days, which is when we have the AC on, I let him jump into these pajamas. They came in a pack of three from Mothercare and were a gift from his grandpa. I prefers these because he's covered from the neck down, making him less susceptible to mosquito bites so that we don't need to slather mosquito repellents all the time. Since he only uses them at night, I hang them in the morning and let him use them again at bedtime.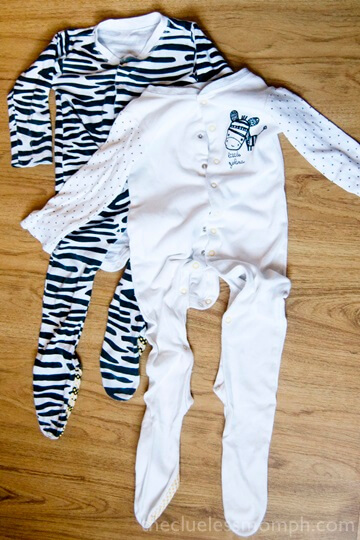 That sums up the current staples in my toddler's wardrobe. I like to think that keeping this clothes to a minimum is practical and he gets to wear everything – no more feeling bad when he outgrows a piece of clothing. If I do need to buy him a new shirt once in a while I buy it in a bigger size so that he can use it longer – nothing too awkwardly big though!
What staples do you have in your toddler's closet? Share them with me in the comments below.