The Yuletide season is upon us, and you know what that means – mall sales left and right! What's awesome about sales is that you get to buy stuff at ridiculously great deals, which brings me to tell you about an awesome mall sale you cannot miss out on!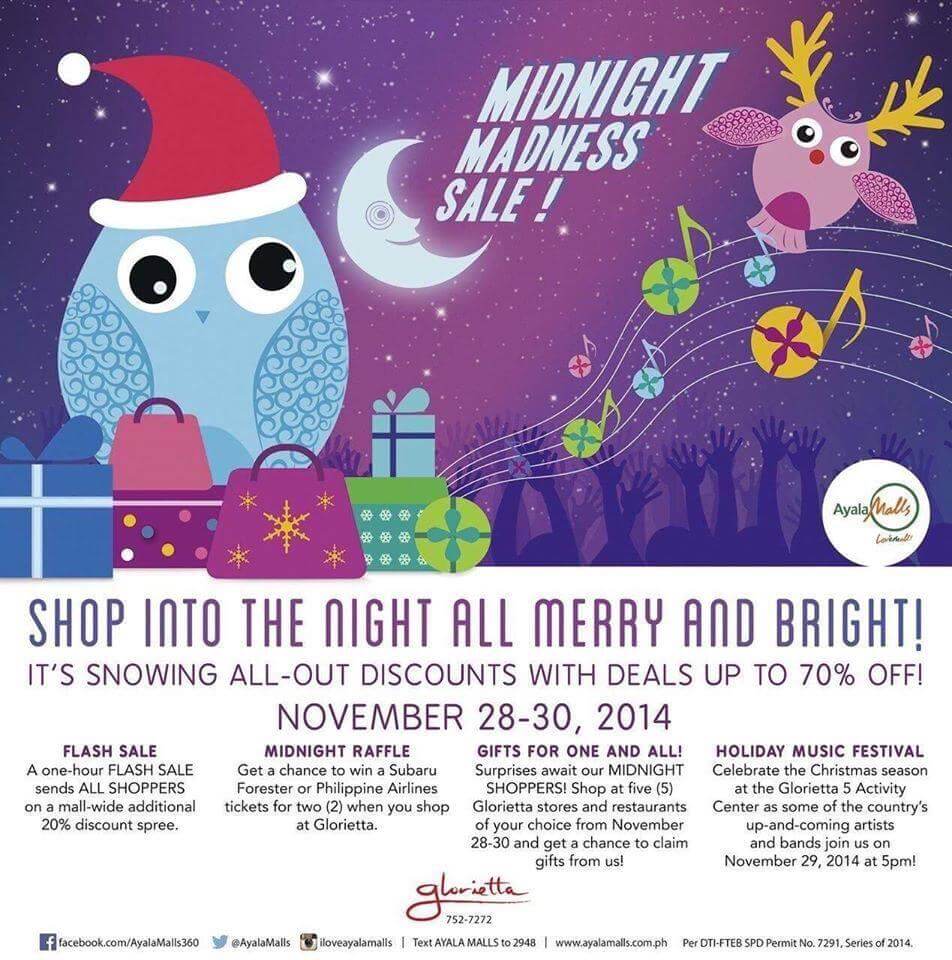 Aside from the 70% Discounts, Glorietta will also be having FLASH Sales (1 hour) which will be give you 20% more discount, meaning you can get the items you want 90% off the price. It's almost FREE!
November 28 : 12-1PM
November 29: 11-12PM
November 30: 7-8PM
Participating stores will have posters of the FLASH SALE so make sure you watch out for them!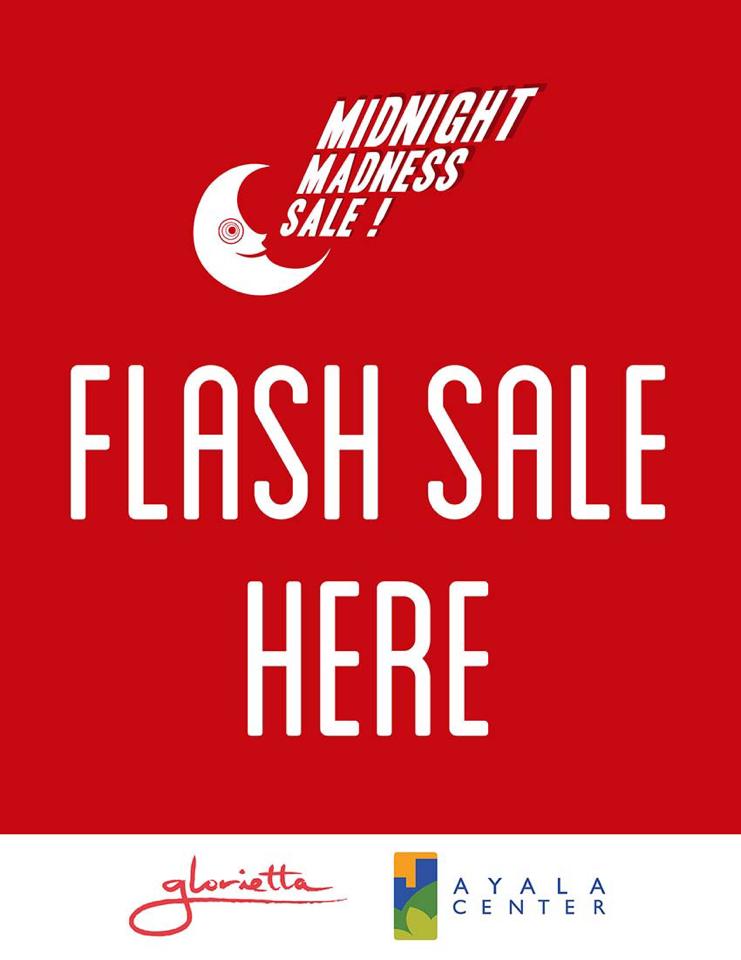 In line with the holidays, Glorietta will be extending its mall hours so that everyone can enjoy their Christmas shopping, literally until they drop!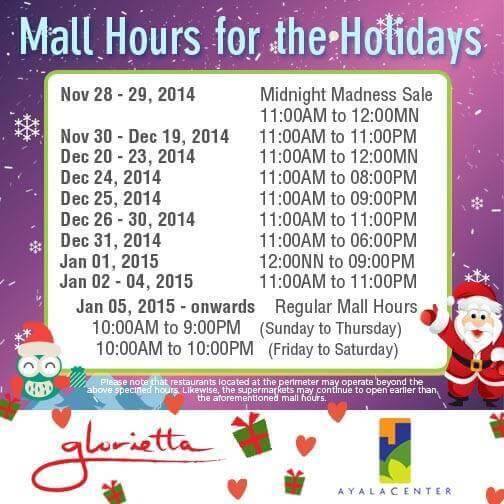 Share this good news to your friends and peers! Follow @iloveglorietta and use these hashtags #‎glorietta‬ ‪#‎iloveglorietta‬ ‪#‎MakeChristmasMoreMeaningful‬ #FlashSale #GloriettaFlashSale