On December 5, 2014, Friday, the BABY & FAMILY EXPO PHILIPPINES (BFEP) 2014 – "Shop + Learn "+ Play", the biggest family event of the year, was officially launched at SMX Convention Center Manila, Hall 1, Pasay City. On its second year, the best baby, kids, pregnancy and parenting products and services were all gathered in one place.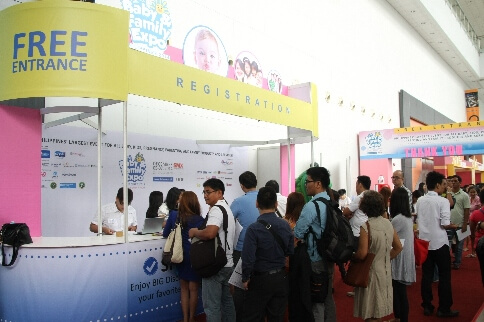 Gracing the ribbon cutting and opening ceremony was Department of Health Assistant Secretary Dr. Eric Tayag, who shared guidelines on building happy, healthier families. Johnson & Johnson's Dr. Tricia Subido shared with the parents how to choose what's best for their babies. Also, present during the event were Joana Marie Benitez, Agency Recruitment and Licensing of Sun Life Financial; Mark Salecina, Marketing Support Manager for Tupperware Brands Philippines; and Juan Carlos Villacis, Strategic Development Director of Coca Cola FESMA Philippines, The Voice Philippines' Thor Dulay and many more.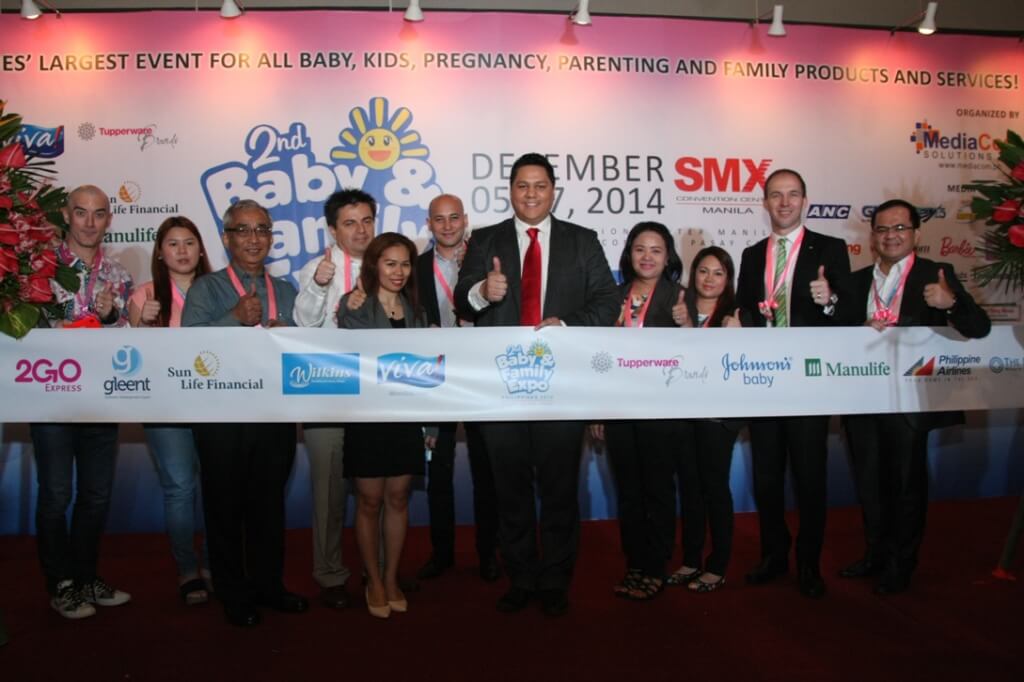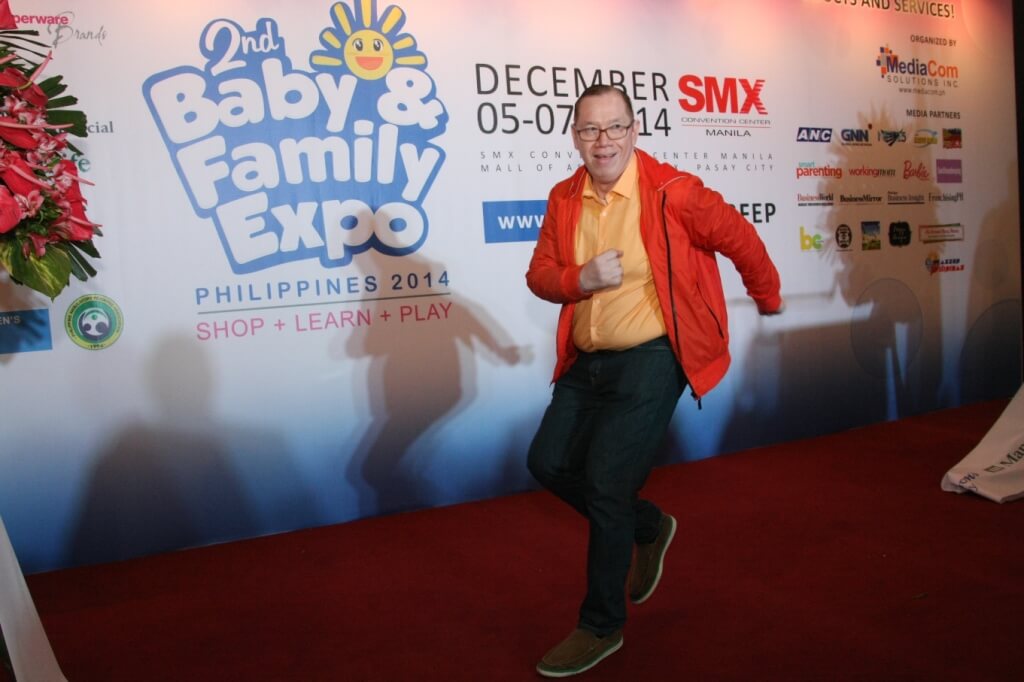 Highlight of the opening ceremony was the BFEP Brand Awards 2014, a recognition of distinguished brands who continue to manifest excellence in the baby, kids, pregnancy and parenting industry. Included in the roster of awardees for Innovative Product Awards were: Mustella (Best Maternity Products), Federated Distributors Inc. (MamyPoko & Evian) (Best Baby Care Products), Tula Baby (Best Baby Travel Gear), Miss Space Maker (Best Baby Bedding and Furniture), Learning Way (Best Educational Product), and St. Patrick (Best Baby and Children Apparels and Accessories). Special recognitions were given to the top eight brands for providing quality products in making Filipino lives better. Top Brand awardees include: Baby Mama (Maternity Products), Johnson & Johnson (Baby Care Products), Fursys (Baby Bedding and Furniture), Bebecom (Baby Travel Gears), AKa International Limited (Baby and Children Apparels and Accessories), Fatty Brain Toys (Baby Toys), Grolier International (Educational Products), and Stabilo (Arts and Crafts)
From December 5-7, 2014, the whole family can avail of exclusive promotions from over 100 exhibiting stores and brands. BFEP is provide parents and expecting parents tips and trends from industry experts on various topics such as pregnancy, newborns, infants, toddlers, kids and parenting in the form of seminars, workshops, company presentations and interactive activities. One of the highlights of the event is the Philippine Family Summit on the second day of the expo. The summit will focus on the four pillars that will help build a happy family home – financial wellness, good health, excellent education and lasting relationships. Moreover, children can enjoy interactive activities, exciting games, as well as the various attractions inside the hall, including, Toy Museum, World of Science, Arts & Crafts Studio, Face Painting Station, Wonderland Playground and many more.
"This 2014 we are glad to showcase 10 international exhibitors with more innovative products and services, as well as educational seminars, games, magic shows and a large playground area to be enjoyed by all the kids. We are looking forward to further promote and grow the industry and provide quarterly educational parenting events in 2015," said David Abrenilla, founder and managing director of Baby & Family Expo Philippines and CEO of MEDIACOM SOLUTIONS, INC.
Baby & Family Expo Philippines is organized by MEDIACOM SOLUTIONS INC., a specialized trade marketing, business community building company and a professional exhibition and convention organizer in the Philippines. The event is supported by the Department of Health, New Born Screening Reference Center, Philippine Ambulatory Pediatrics Association, SOS Children Villages Philippines; and sponsored by Wilkins Water, Tupperware Brands, Johnson & Johnson, The Medical City, Sun Life Financial, Philippine Airlines and Manulife.
To visit the Baby & Family Expo 2014 on December 05-07, 2014 at Hall 1, SMX Convention Center Manila, Pasay City, register for FREE at www.babyexpo.ph. Connect via Facebook at www.facebook.com/BabyExpoPh and follow them on Twitter at www.twitter.com/BabyExpoPH.
Please look forward to my next post as I tell you more about my visit to the first day of the Baby and Family Expo 2014!