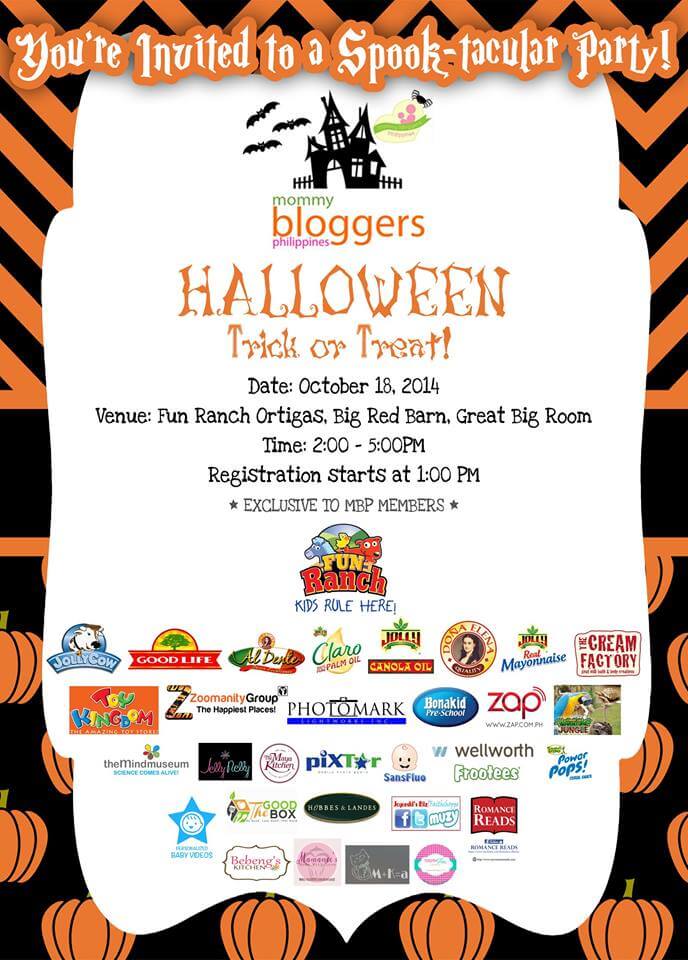 I've only been a part of the Mommy Blogger Philippines community for a few months, but I already feel so welcome thanks to the awesome mommy bloggers in the group. I met a few of them at the recent Blogapalooza event, but there was an even bigger event that brought all the mommy bloggers and their kiddos together – The Mommy Bloggers Philippines Halloween Party!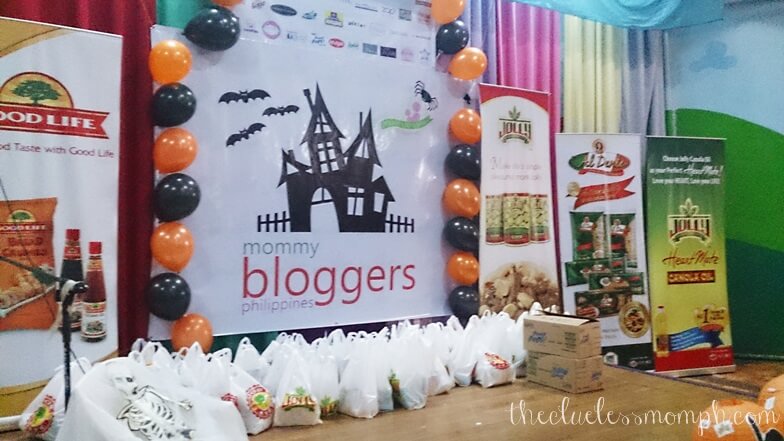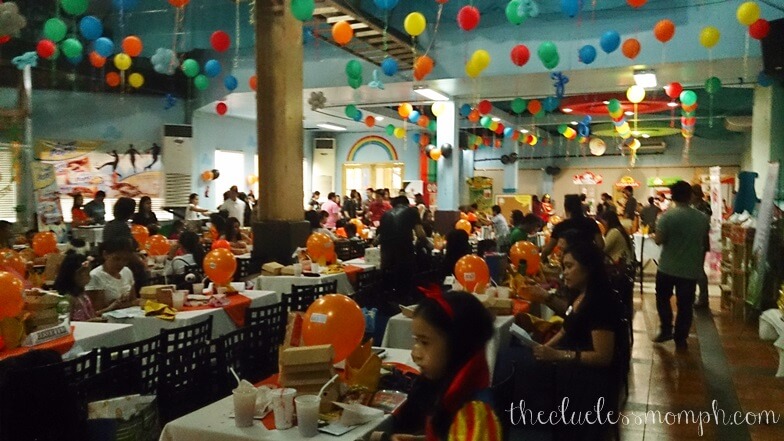 We arrived just before 2PM, and the Great Big Room of Fun Ranch's Big Red Barn was already packed! We registered at the entrance and we were handed our raffle tickets, some goodies, Krispy Kreme donuts and Ethan's ride-all-you-can ticket!
I wasn't able to take a lot of good photos, because Ethan was quite clingy that day, and my parents brought the camera to their US trip. I had to make do with the phone camera.
There was still some time before the program started, so I went around to visit the sponsor booths.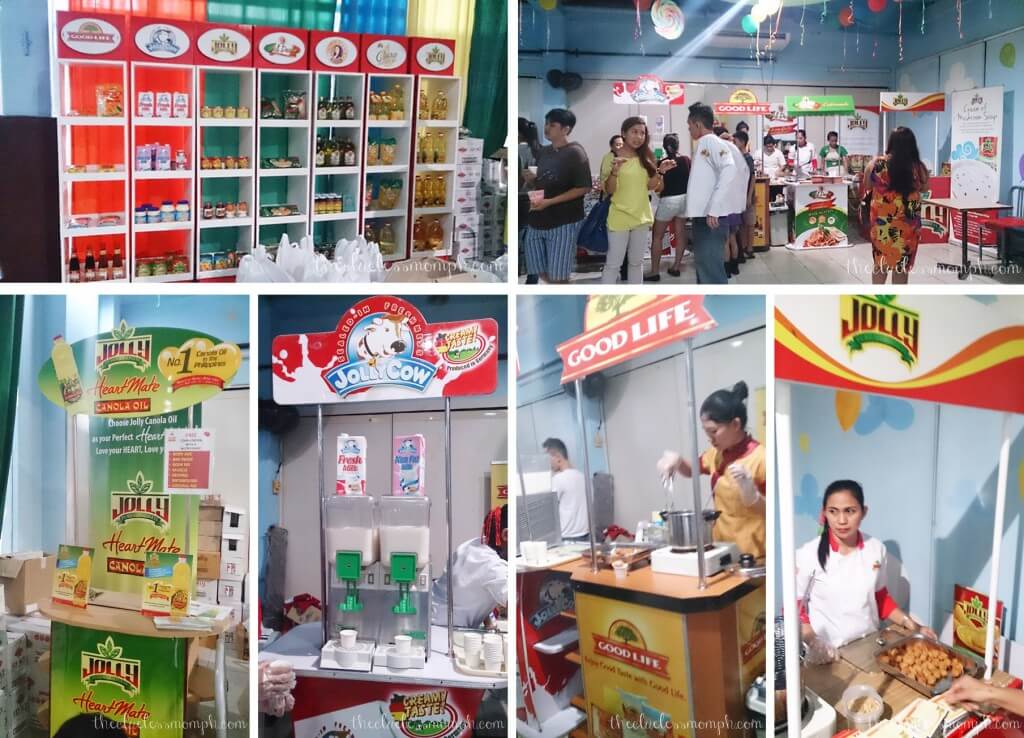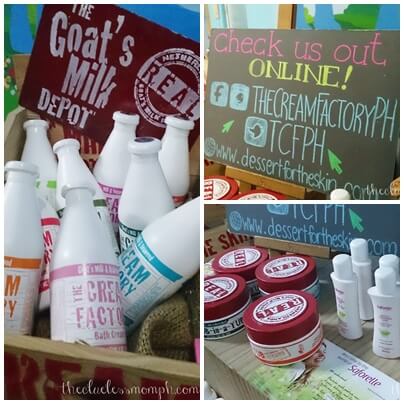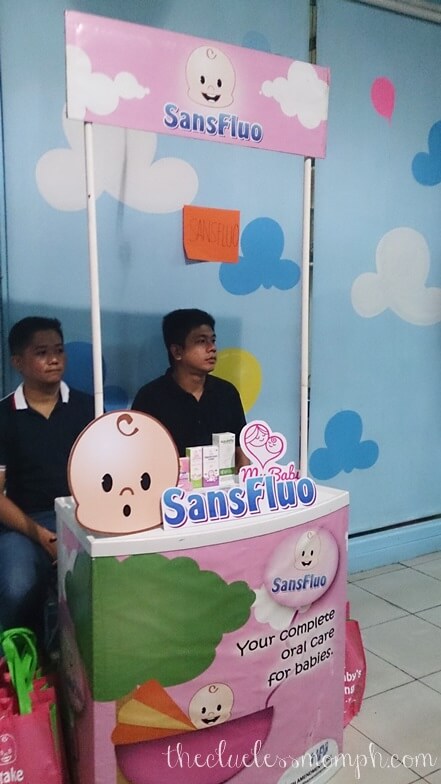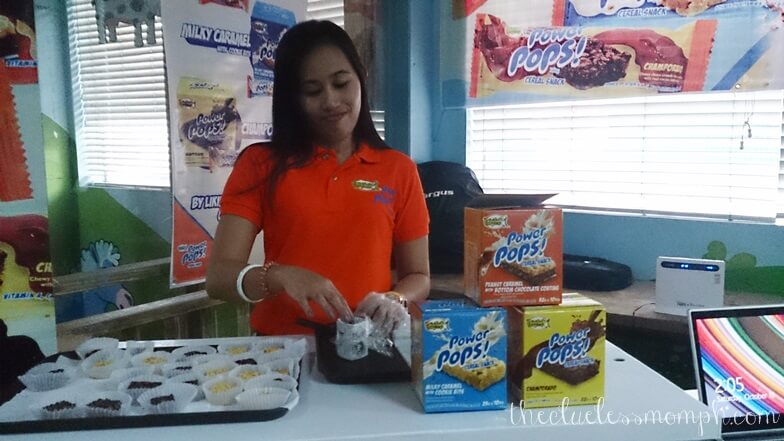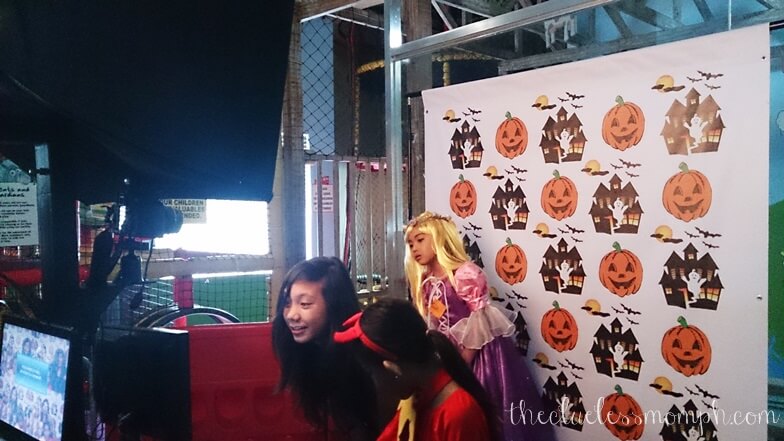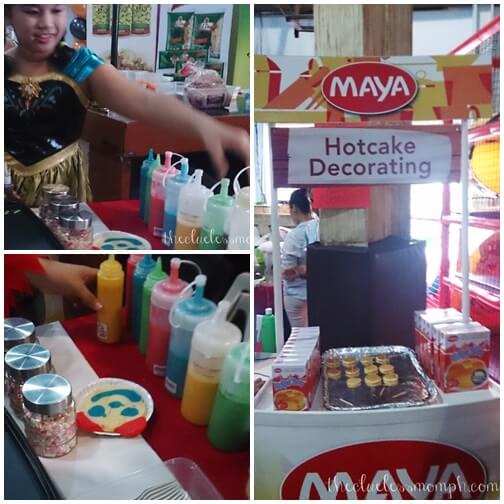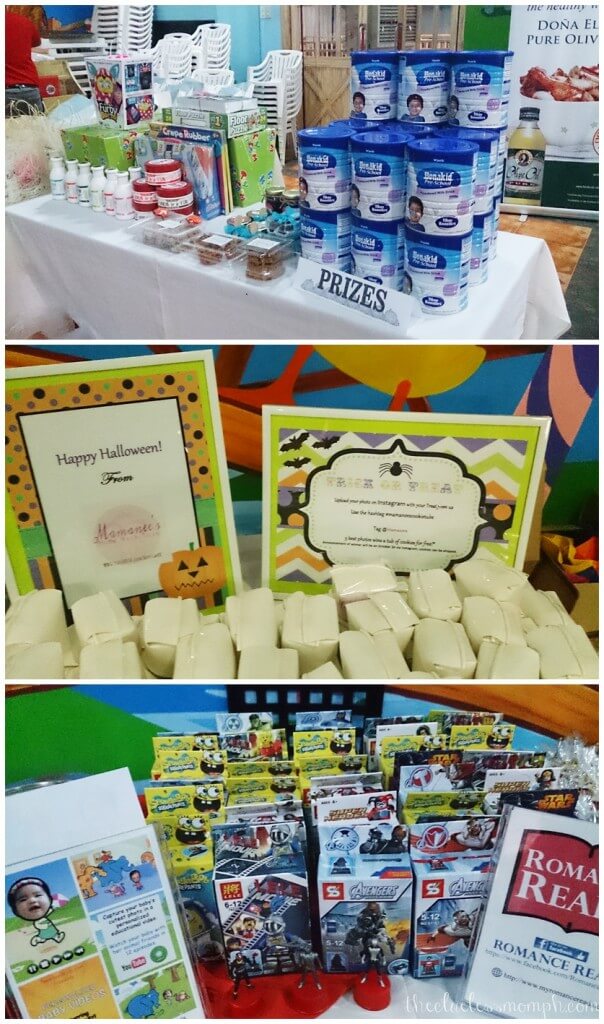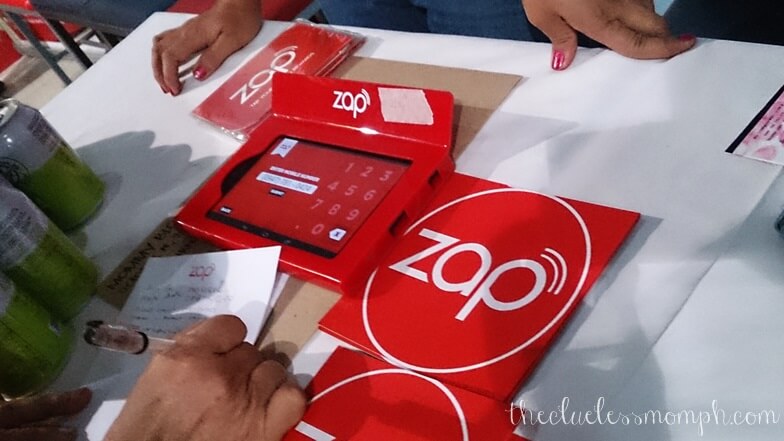 After visiting the booths, I picked up our food – spaghetti, chicken and fries and shortly after, the program started. Hold on! You haven't seen Ethan in costume yet!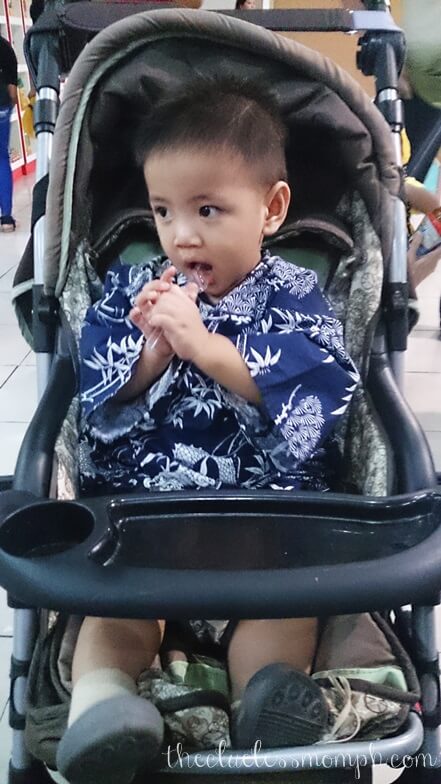 Ethan went as a samurai.. without a sword! We really wanted him to go as Kenshin from Rurouni Kenshin after my parents bought this kimono from their trip to Japan, we had two problems though – we couldn't give him a toy sword because he might poke someone with it (he actually poked some people with a straw – sorry to the mommies we poked if you're reading this), and if we were to make him wear a wig he would just take it off (he's that kind of baby).
Back to the program! The event was hosted by the awesome mom behind the blog Mamanee's Nest, Marie. She was lively and she knew how to get the crowd excited. She got along with the kids, too! The party started with a meaningful prayer, opening remarks by Lani, the founder of Mommy Bloggers Philippines, and then a song number performed by her daughter! We were too far away – waaaay at the back – so I didn't get the chance to take pictures. Plus, the samurai was hungry.
They raffled off some prizes and then the costume parade started! It was fun seeing all the kids in their costumes. There were four categories for the costume contest – Super Heroes, Fantasy, Scariest, Animals and Others. Since Ethan's costume didn't fall under the first three, we were categorized as Animals and Others. There was some mean competition!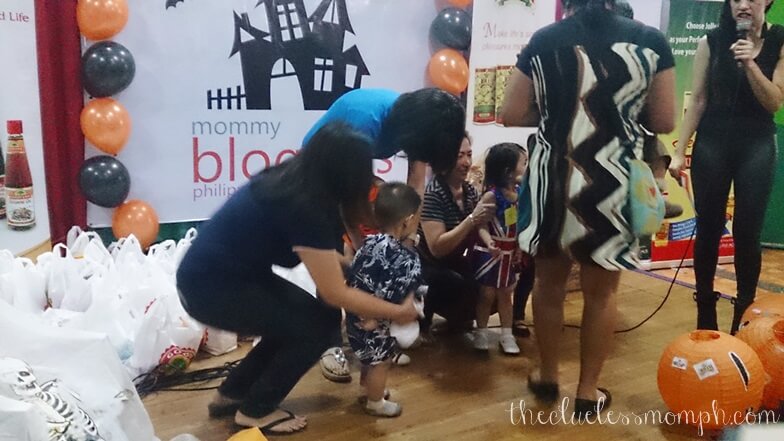 We didn't win, but it was still a lot of fun! More kids performed and lots of prizes were raffled off – including tickets to Zoomanity, the Mind Museum and Kinder Zoo. We still didn't win, boo! But it's all good!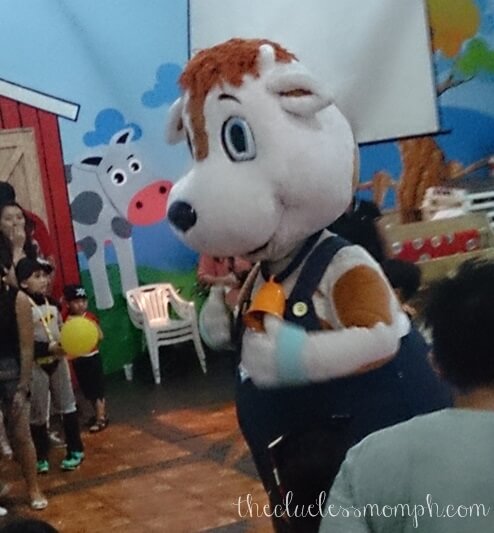 Later on the sponsors from Fly Ace held a cooking demo using Jolly products. By this time Ethan was already getting restless, so his Dada took him out and they chased the Fun Ranch train around in circles to pass the time. More prizes were raffled off, the costume contest winners were announced and finally, it was time time for Trick or Treat! We went around the booths and got lots of candies and a loot bag from Good Life! Awesome! I just realized while writing this post that I was not able to take pictures of my loot bags and other goodies.. NOT awesome!
Shortly after it was time for the Mommy Bloggers Philippines group picture.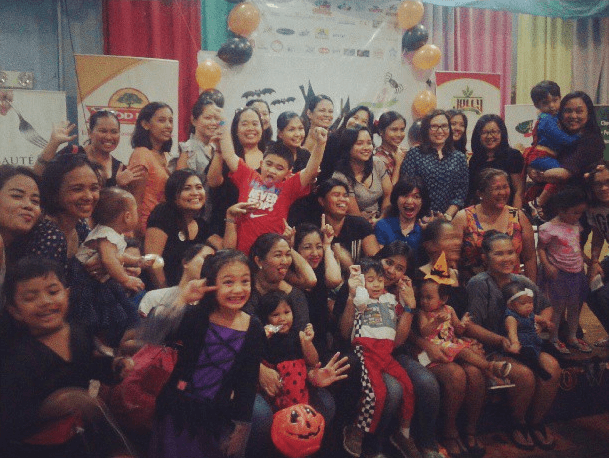 After the party wrapped up it was time for the fun part – rides! While I was busy Ethan and Dada already went on a few rides. When we got downstairs we rode the one with the airplanes that go up and down. I got really dizzy, I think Ethan did, too!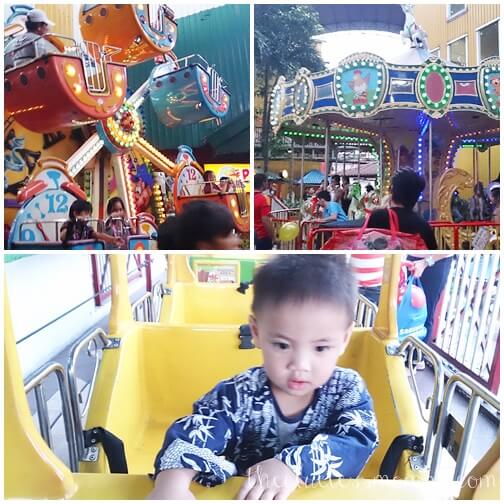 I have to say, the party was a blast. It was awesome being under one roof with seasoned bloggers I look up to and new bloggers I can relate to. Thanks to the awesome moms behind the event, everyone had a good time!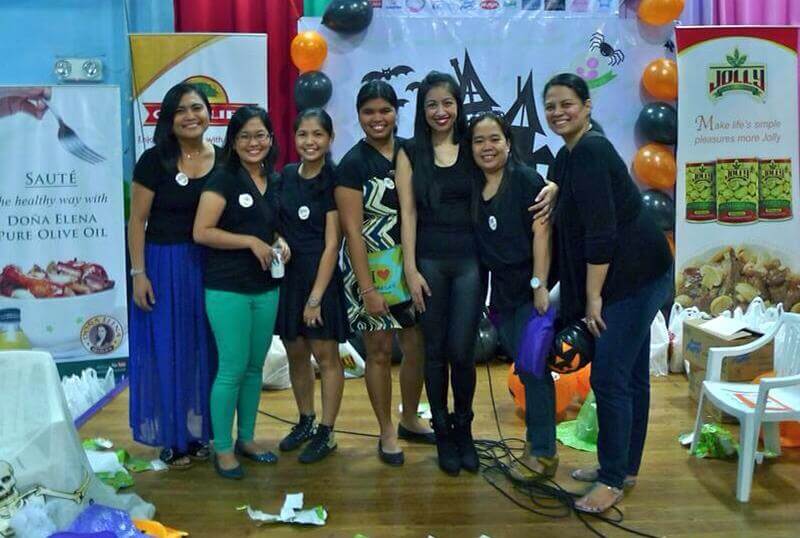 Can't wait til the next Mommy Bloggers Philippines event! Til then, see you around, mommies!