If your baby needs quick relief for teething,
pop his teether in the fridge!
The cold will soothe your baby's gums and decrease the swelling. You can leave it in the fridge when not in use or you can put it in the freezer for a few minutes if you need to cool them again. Don't give your baby a frozen teether!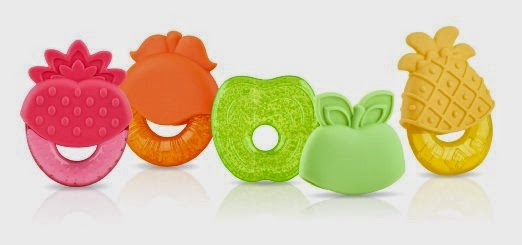 It would be ideal to purchase a teether with a handle so that your little one's hands aren't as cold as where the gel is.
It is best to consult your child's pediatrician when he starts teething.
This tip is intended for quick relief and is not mean to be a remedy.