I'm so excited to announce that I'll be joining Blogapalooza 2014 – an event that brings bloggers and businesses together to make great things happen! I know my blog may be too "young" but I'm mustered up the courage to register, and although I was not part of the first 200 confirmed bloggers, I got my confirmation email today! I'm thrilled because this will be my first ever blogger event, and I can't wait to see what this event has in store for The Clueless Mom!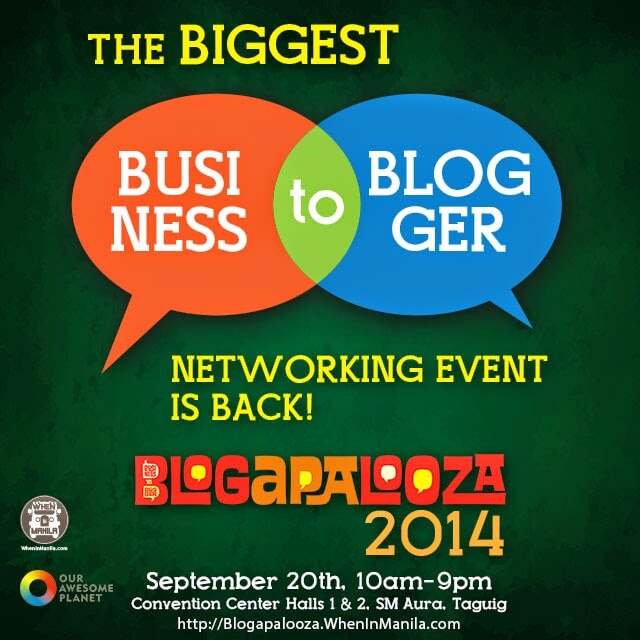 You might be thinking, what's is Blogapalooza?
"Blogapalooza is a community. It's a link between big and small businesses who have something cool to share and the online community of people who love to share. Blogapalooza is a blogger event on crack! Lots of giveaways for the bloggers and online community and a chance for big and small businesses to present their product / brand / thingamajig to 100-150 Influential bloggers and other social media online influencers."
Sounds awesome, right? Now let me tell you why I am so excited for this event:
* I'll get meet people from big and small businesses aka potential sponsors and partners for The Clueless Mom.
* Giveaways and freebies!
* I can't wait to meet the amazing ladies from Mommy Bloggers PH, a group that inspired me to continue blogging.
* I'll also get to meet other fellow bloggers, perhaps learn from them too.
Bloggers are still being encouraged to register, so if you're a newbie like me why not take the chance? It's a free event anyway and I'm sure it's gonna be lots of fun! Register here, you still might be able to make it!
See you there, fellow bloggers!