I was supposed to be off from work yesterday but I've decided to work twelve days straight since pay day is just around the corner. I know that it seems a bit extreme, but I love my job and I don't mind putting in a few extra hours to help add to our savings. I was pretty tired today, but I decided to spend some time with Ethan. I figured he would appreciate being outside for a change, we've been cooped up in the house the whole week.
We don't have a car so I couldn't take him to a nearby mall, but my mom mentioned she was going to pick up some groceries at Rustan's Evia, so I thought we could tag along and we could have coffee while Ethan ran around the mini (really mini) play area.
As soon as we arrived at Evia we accompanied our mom to Rustan's and we were in and out within 15 minutes. After leaving the groceries in the car we headed to Coffee Bean and Tea Leaf. We were hoping there would be new establishments in Evia by now but I guess most of them will not open till Christmas season. I really hope they build a cinema, so that my husband and I won't have to go far to watch a movie! Not that Alabang Town Center is far, it's just that sometimes we're just too busy.. or lazy!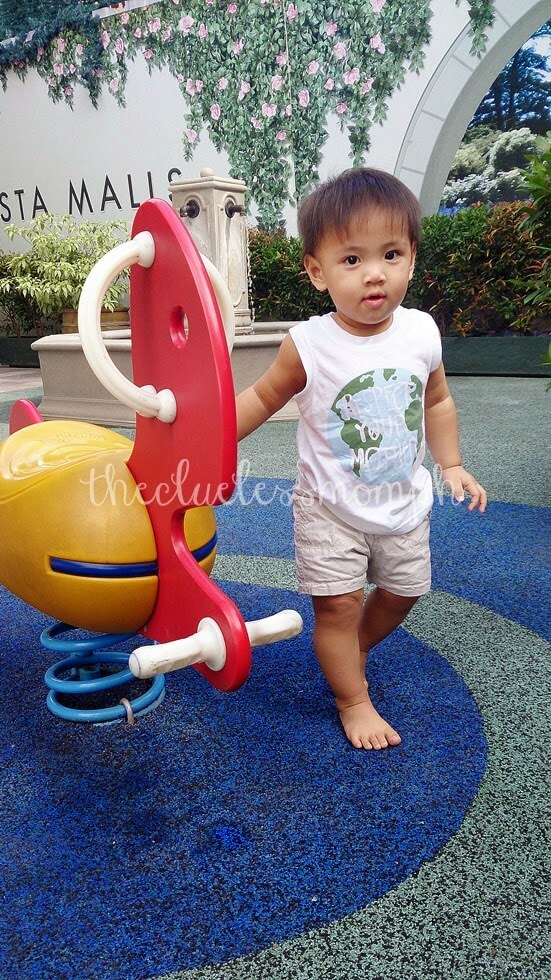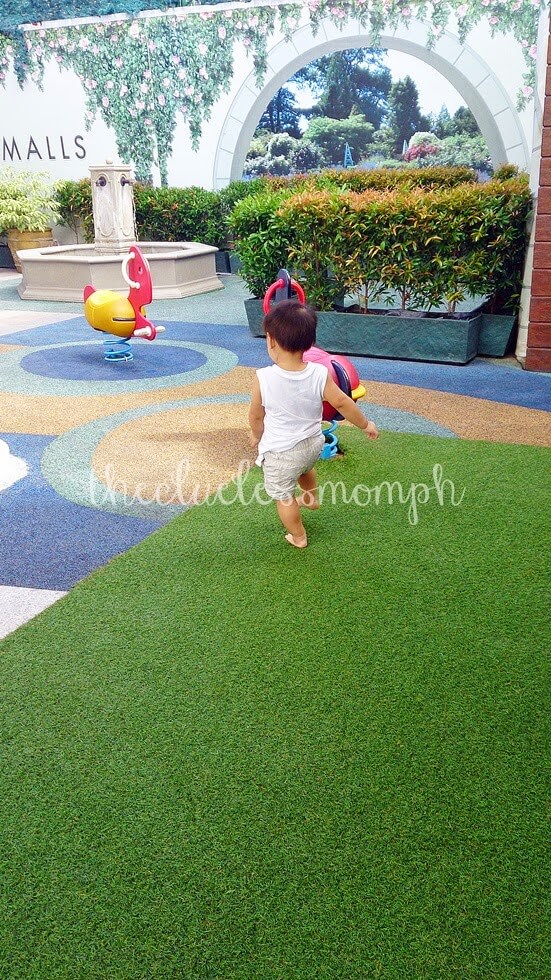 Okay, if you'll notice he's not wearing shoes. Major fail on my part, I left his shoes at home. Silly me! I still let him run around a bit on the fake plastic grass so he could have some fun. It's easy to see if there's anything he might trip or step on, so I just had to keep my eye open and watch him.While we were playing my mom and brother ordered drinks and cheesecake at Coffee Bean. We joined them and sat down at one of the tables outside. There was a nice breeze so it was kind of relaxing.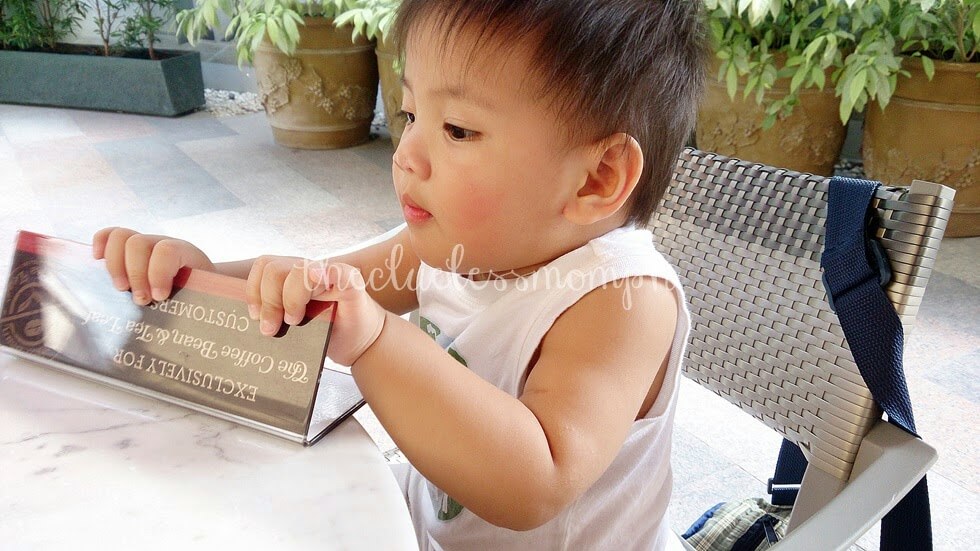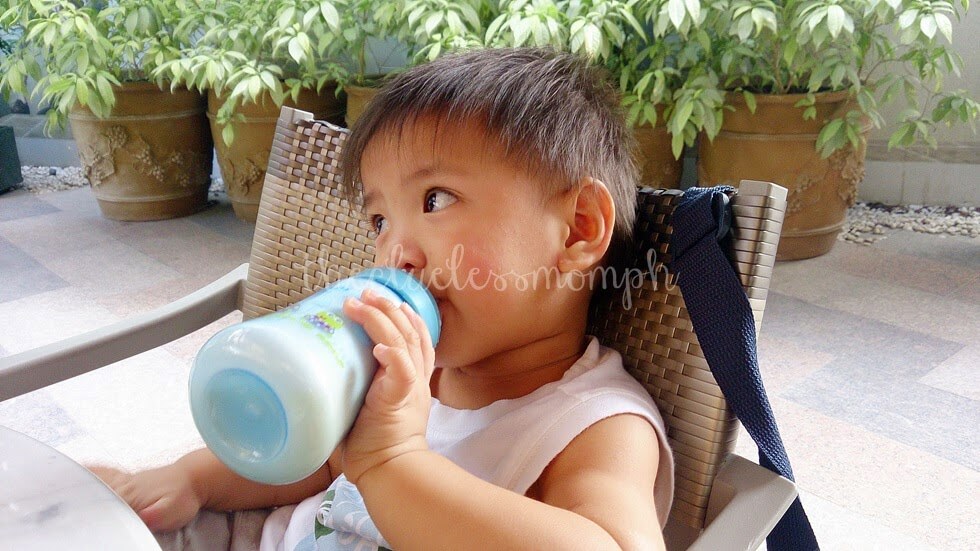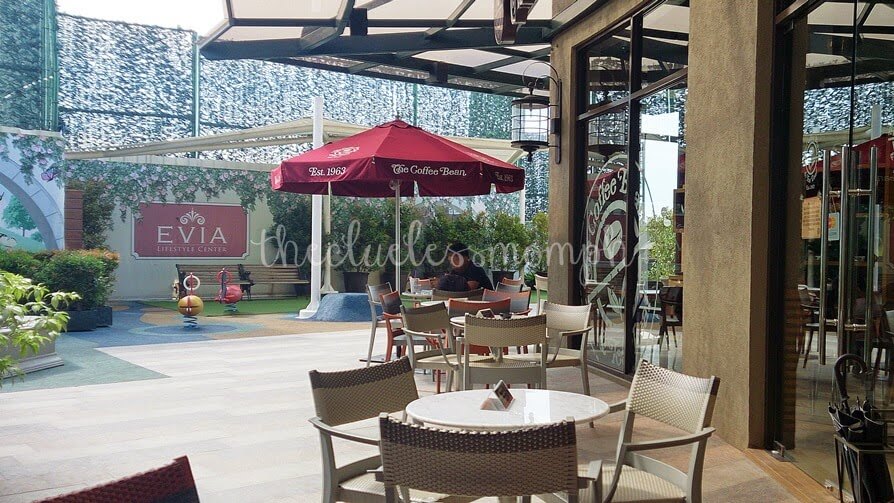 After a few minutes of waiting, our drinks finally arrived. There weren't many customers so they served the drinks instead of calling us to the counter with the round blinking thingies (I don't know what they're called!).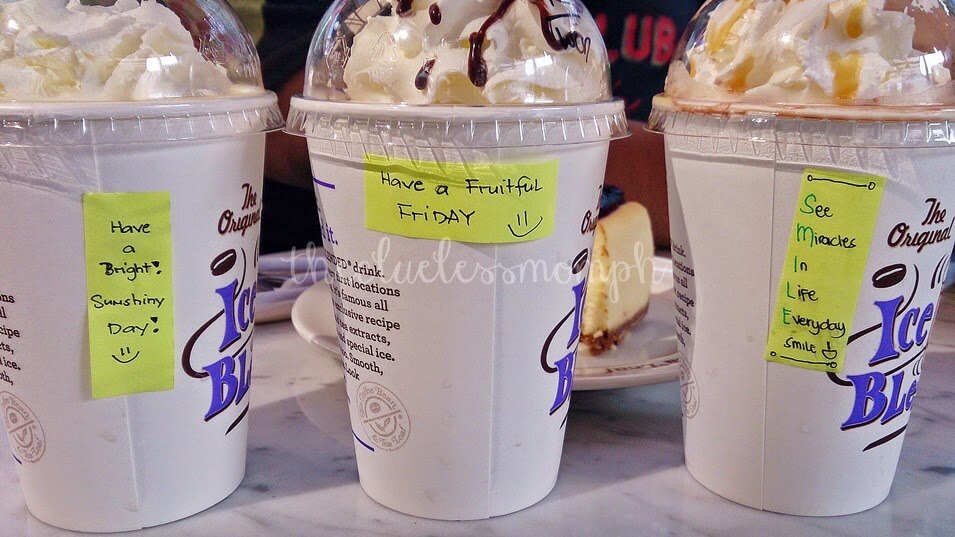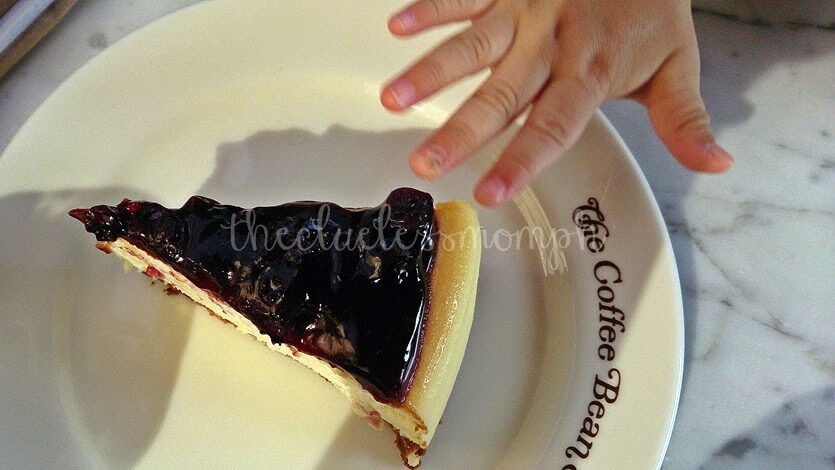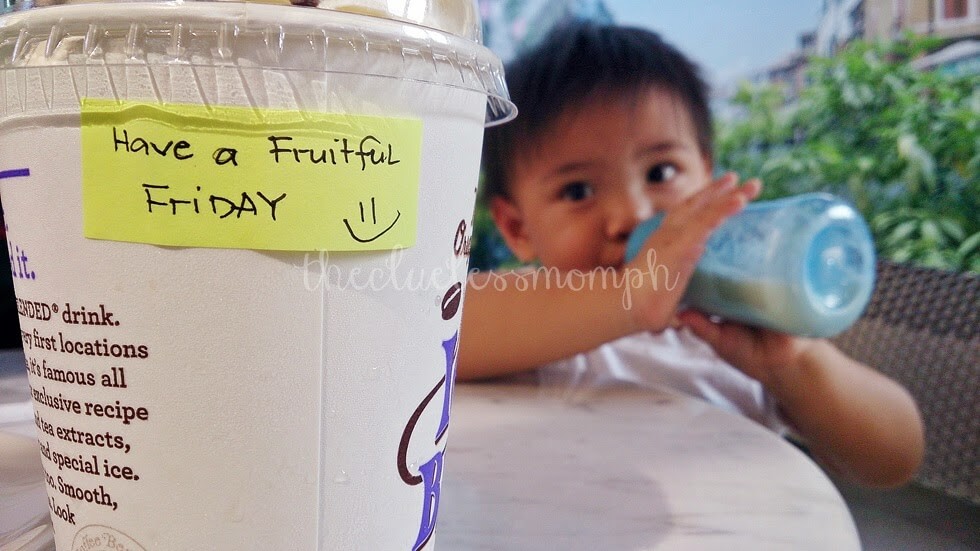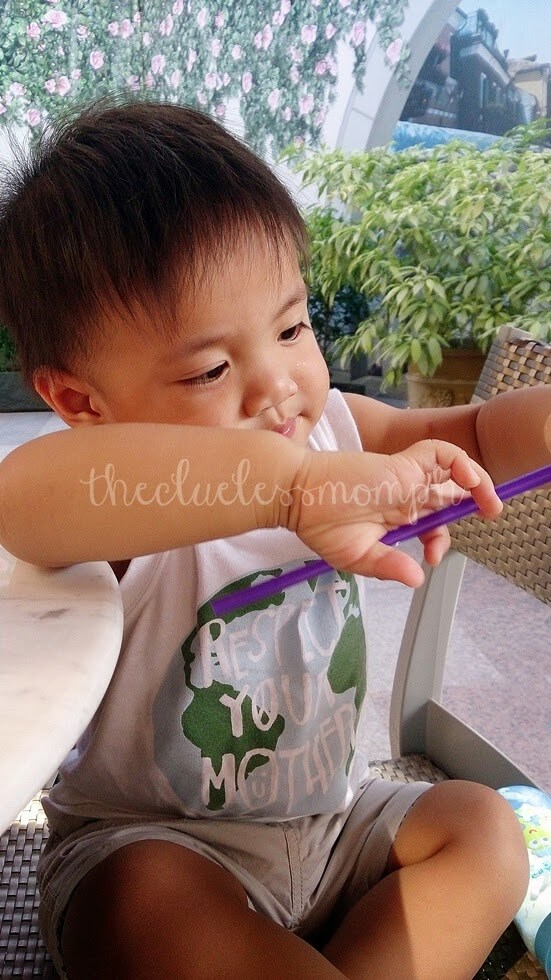 After finishing our coffee I dropped by Power Books to find a new book for Ethan. Sadly, most of their books were Disney character ones, which I prefer not to buy for him. I was hoping to find a copy of Where The Wild Things Are but they didn't have copies in stock. Shortly after we headed home. It may have been a short Fridate, but I'm just glad I got to spend time with Ethan.
I hope you all ended your week on a positive note! As my coffee said, have a Fruitful Friday! Hope you all have a lovely weekend!