This is not a paid review. The product was a personal purchase and this post is my honest opinion of The Merry Hempsters Hemp Baby Salve.
One of the reasons why I'm obsessed with organic skin care is because the Little Troublemaker has skin asthma. Although the medicated creams prescribed to us are very effective in addressing his skin problems, I don't feel comfortable applying them on a regular basis when he's still so young. So whenever I find any natural or organic skin care product, as long as I can afford it I try it out.
Last year I visited the Urban Food Collective at CommerCenter in Alabang and chanced upon My Red Tag Collection's booth. They carry a variety of organic skin care products and I was drawn to their booth because I saw their display of Hurraw! Lip Balms.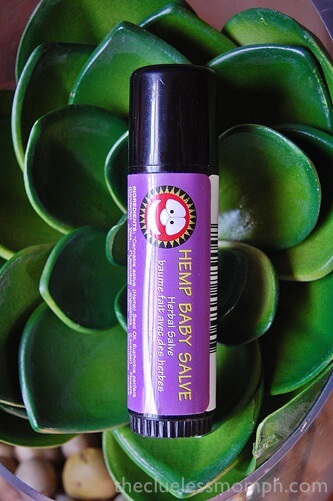 While further browsing their merchandise, I saw The Merry Hempsters Hemp Baby Salve, and above it was a sign that said "For Baby's Rashes". Curious as usual, I asked about it and found out that I can use it for the Little Troublemaker's skin irritations.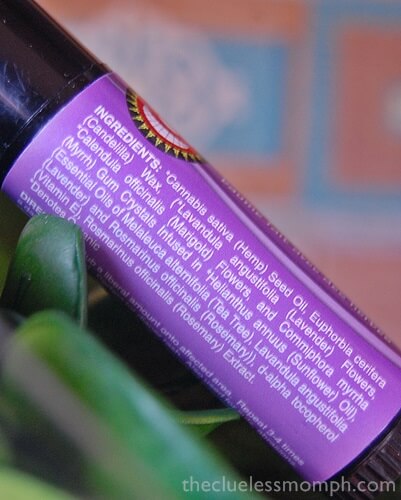 This is our mildest salve, which contains infusions of organic calendula, organic rosemary and organic lavender to provide excellent antioxidant and free radical scavenging properties. This salve is perfect for soothing diaper rash and other minor skin irritations. Many customers report this salve works well on cradle cap too. Moms and dads will appreciate the mess free applicator. – The Merry Hempsters
The Merry Hempsters Hemp Baby Salve smells funny to me, I say that because I'm not sure how to explain it. The lavender scent is evident but there is something else that's just as strong but I'm not sure if it's the hemp or calendula or perhaps the mix of everything else. I don't hate it though, probably because I've grown used to it.
I tried using this on one of the Little Troublemaker's bad skin flare ups on his legs last year. I only applied a small amount twice a day – after his bath and before bed time. I was glad when I noticed how they were less inflamed overnight. Too bad I didn't document the progress with pictures. The only disappointment though was that the patch of skin was still red after a few days, meaning it did not completely heal the flare up, probably because it was already in pretty bad shape before I got to use The Merry Hempsters Hemp Baby Salve. But there was improvement, so since then I continued to use it at the first sign of any redness or irritation on his skin.
I thought at first that I wasted my money on this product, especially after he stopped having flare ups by the end of the year. But who would have thought I would end up using the rest of it – I've already used it all up!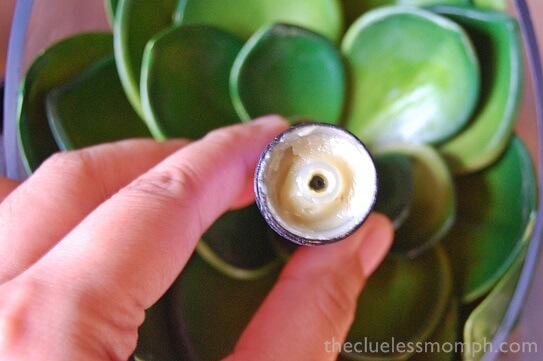 See? It turns out that The Merry Hempsters Hemp Baby Salve is really awesome for itchy skin on adults too, and you know how irritating itchy skin can be! Whenever I wear jeans or my some of my bras, my skin gets really itchy especially when it's hot. I've tried different creams and even switched detergents but to no avail. One time, my waist got REALLY itchy, desperate for relief I reached for The Merry Hempsters Hemp Baby Salve (I saw it lying around) and applied it around my waistband area. Within minutes, the itching was gone! I seriously love it! I wish this product was around during my pregnancy, it could have saved me so many bad, itchy days! I now carry this in my bag all the time – it's now one of my must-haves.
To sum up my thoughts on The Merry Hempsters Hemp Baby Salve:
Pros:
Instant relief for itchy skin
Vegan, has no harmful chemicals
Mess-free application
A little of the product goes a long way
Helps relieve skin inflammation
CONS:
A bit expensive at P450
Not many people might like the scent
May not completely heal skin irritations
If you're like me and you tend to suffer from relentlessly itchy skin in our tropical weather, The Merry Hempsters Hemp Baby Salve is definitely worth trying. They also carry other variants such as Hot Hemp Muscle Rub, Cool Hemp Muscle Rub, Hemp Cut and Scrape Balm and Hemp Tattoo Balm, which you can purchase at My Red Tag Collection.
The Clueless Mom's Rating: 5/5 stars
I'm curious to know if you've come across this product too! How did it work for you?
Related articles