Back when I was pregnant with Ethan, I was constantly "googling" about what to expect during my pregnancy, childbirth, and of course, motherhood. Though I had a few friends at work who were more than happy to share their pregnancy and motherhood war stories with me, there were times when it felt awkward to talk about it around our other officemates. Admit it, mommies. When you were pregnant I'm sure that's all you wanted to talk about, non-stop. Well, at least I did. Sure, reading articles on the web can prove to be informative, but nothing beats hearing first-hand opinions from actual moms.
What if I told you that there is now a social media site designed specifically for parents, especially moms like you and me?

Momble Philippines is the go-to website for Pinay moms, whether you're a mom-to-be or a mother of three. Here at Momble Philippines you are sure to get relevant advice and information to anything from pregnancy to parenthood from fellow moms in the Philippines.
Signing up is only takes a few minutes! The website will only ask for minimal information which will never be shared to third party websites. Visit https://momble.me to register.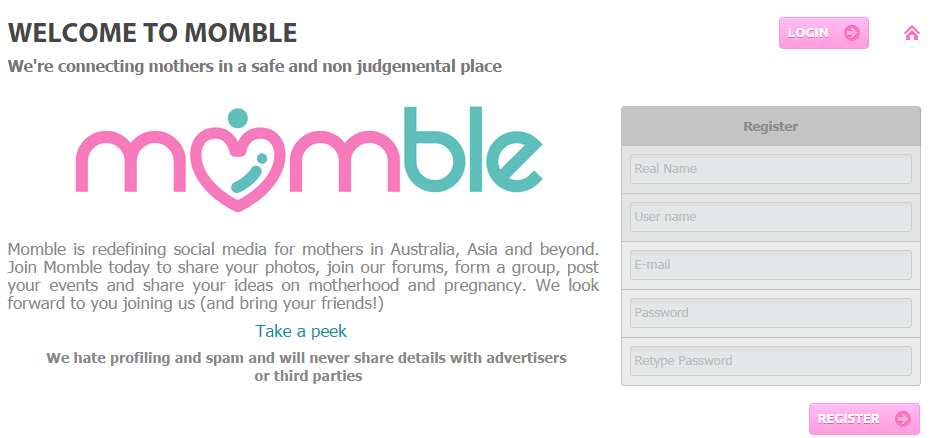 Once you register, you will be asked to confirm your email address and you'll be good to go! You can complete some profile details so other moms can get to know you better.
WHAT CAN MOMBLE MOMS DO?
I think a more appropriate question is "what can't you do". Momble is more than a website – it's a community. Here you can share tips, advice, photos and even recipes! Make new friends, reconnect with old ones – Momble is all about bringing mothers together. Let's take a quick tour, shall we?
Curious to know who shares common interests with you? The Interests section is a place where moms can gather to talk about things such as health, home improvement and even share recipes!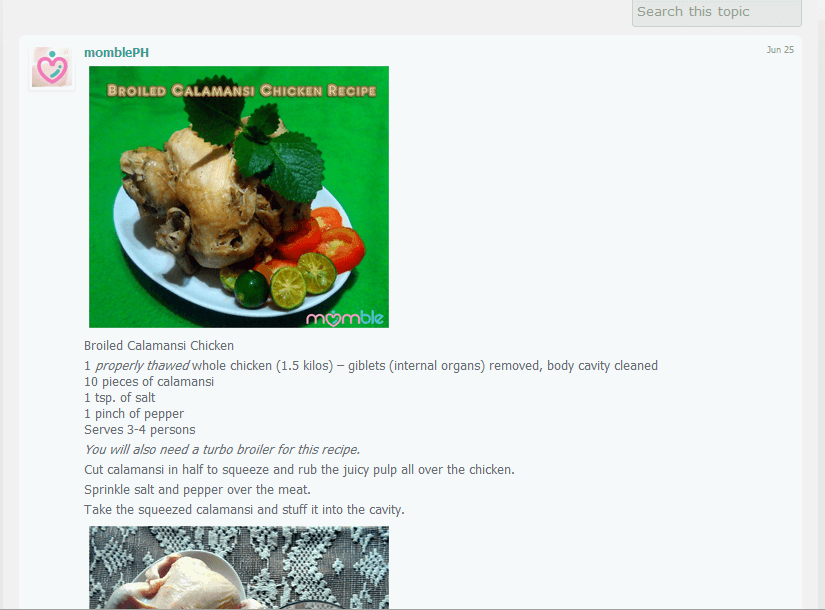 Looking for other expectant moms? Find them in the Groups section. You can either join existing groups or create your own.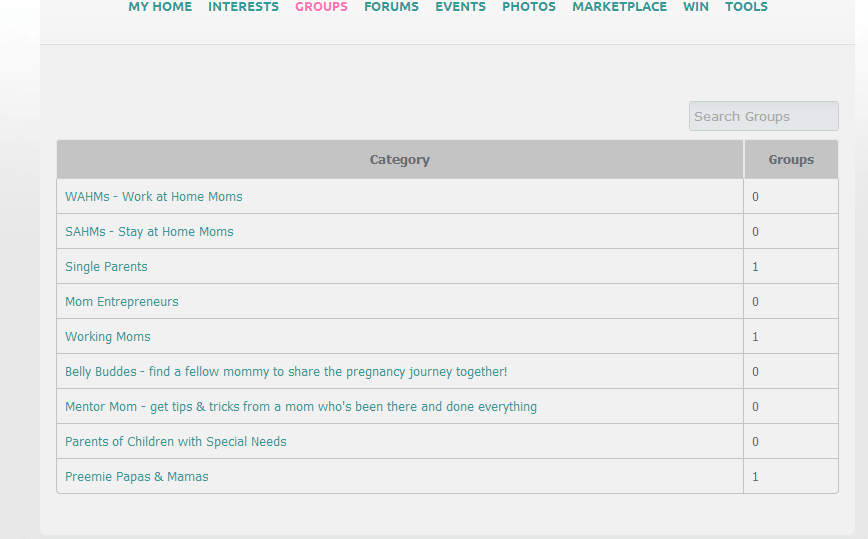 Join discussions and share your insights in the Forums section. Here you will find pregnancy, childbirth and parenthood topics.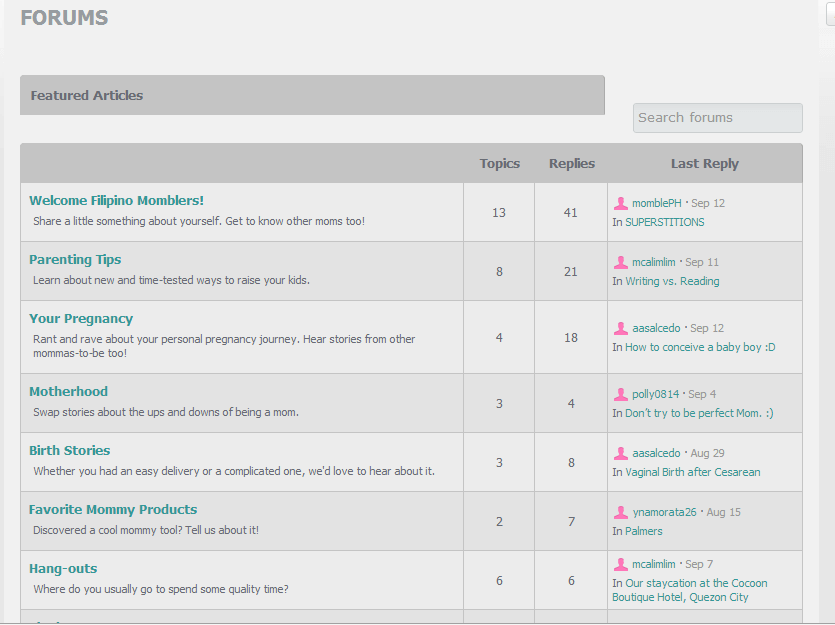 Never miss out on important dates anymore with the Events section – one of my favorite parts of the website!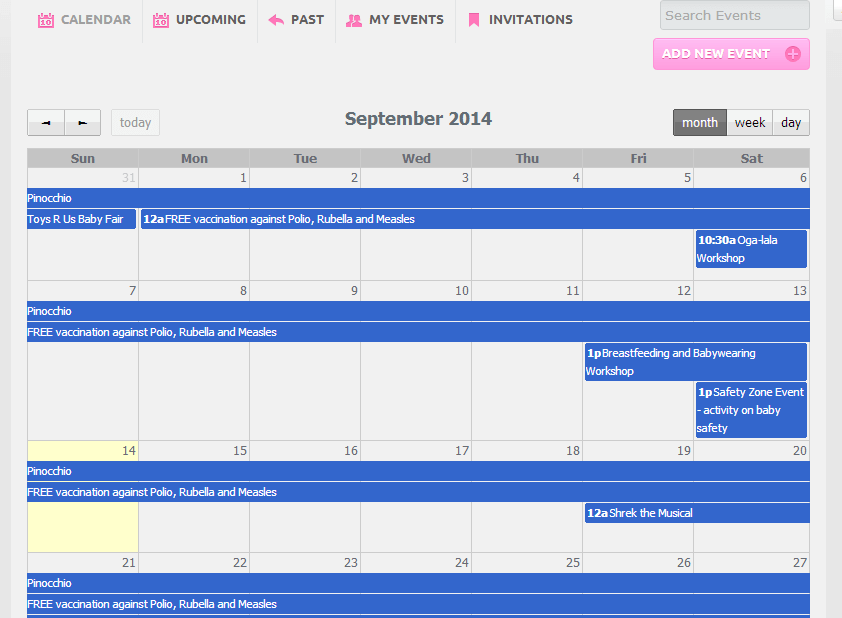 Share photos of you and your kids with other moms in the community in the Photos section. You even can control who gets to view your photos with the Privacy settings.
Baby's old stroller has gotta go? Sell or swap in the Marketplace with other parents. Looking for something? You might find it cheaper – way cheaper through other parents!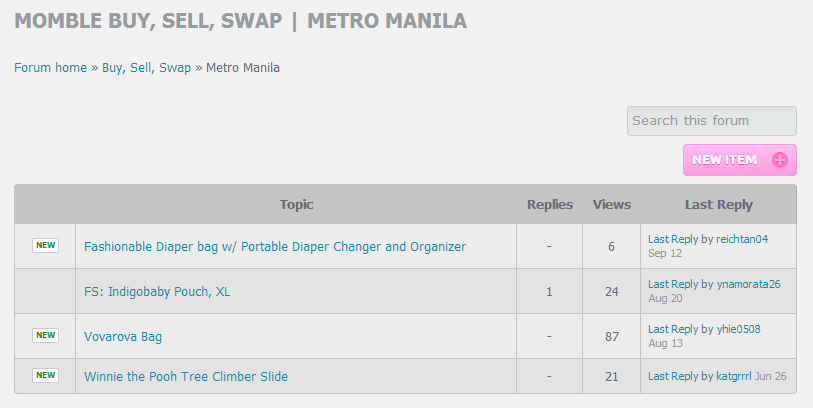 The Win section displays all ongoing contests open to the Momble Philippines community. Finally, the Tools section offers tools such as the Pregnancy Due Date Calculator, Ovulation Calculator and Growth Charts for your kids where you can track their height and weight until they are 18 years old.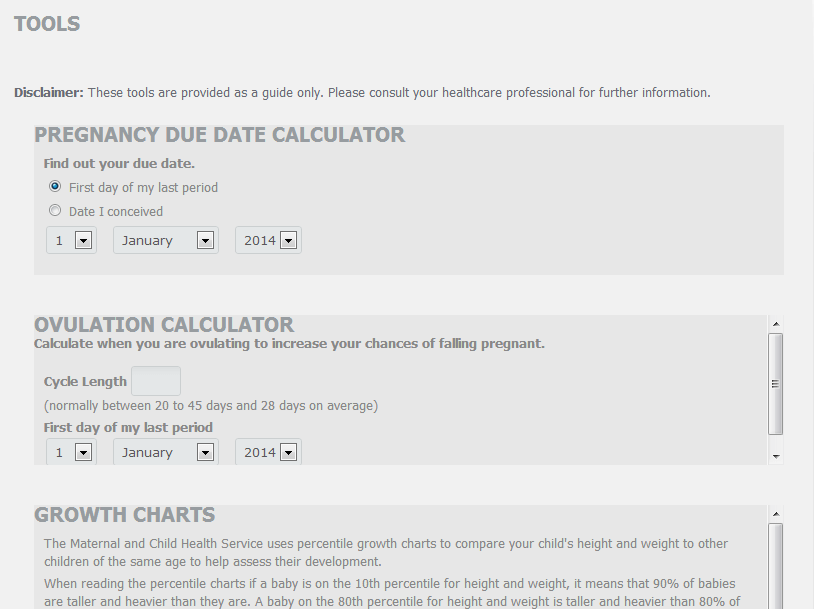 Momble Philippines has got everything a Pinay mom needs. If these features aren't enough to convince you, then let me share with you two more interesting features at Momble which are perfect for expectant moms – the Mentor Mom and the Belly Buddies program.
If you're an expectant mom who is overwhelmed about her pregnancy, you can sign up for the Mentor Mom program. You will be assigned to a mom who has gone through it all – someone who will help guide and advise you with their expertise.
Share your pregnancy journey with another mom who has the same expected delivery date (EDD) as you through the Belly Buddies Program. You make a new friend and share the adventure together.
Momble is indeed something that today's Pinay mom needs – an online community of parents to share and grow with. Sign up now and join the growing community of Momble Moms!
Don't forget to add me, thecluelessmom, on Momble!