Yesterday, my mom and I headed out to run some bank errands. When we passed Molito (Alabang) I noticed Mr. Park's Bread and Cafe and remembered a Facebook friend raving about their bread. I made pa-rinig to my mom and said "Ano kaya meron sa Mr. Parks na yun", trying to send a message that we check the place out. At first she didn't seem to notice, haha! But on the way back home I was surprised that my mom took a turn and headed to Molito.. turns out she did want to check out Mr. Parks Bread and Cake!My mom and brothers bake, and I like to eat bread! (I'd love to learn but I don't have my own oven) So we were curious about what Mr. Parks had to offer.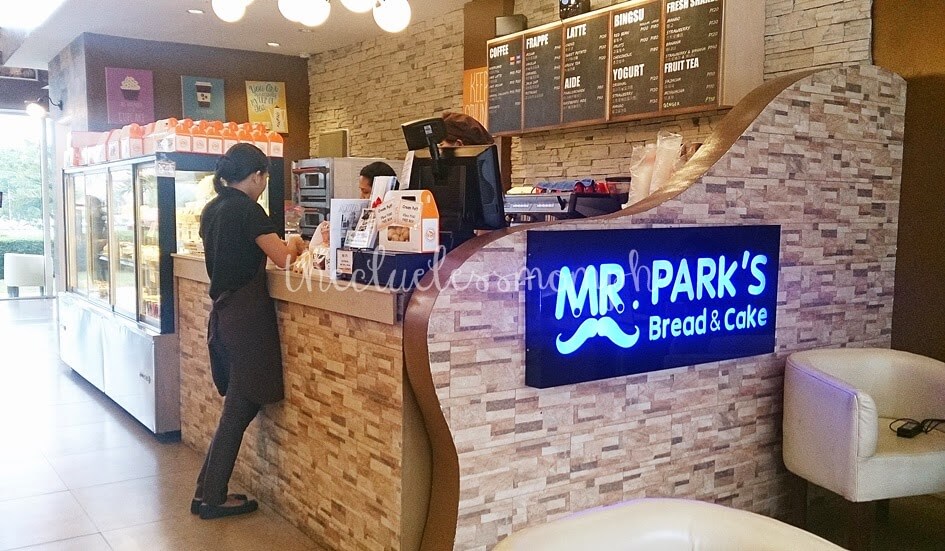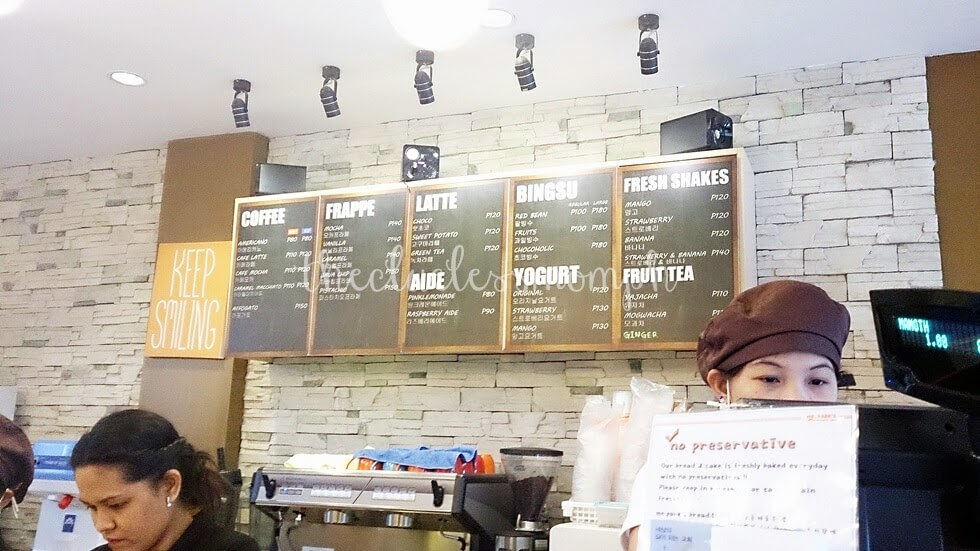 The staff welcomed us with a friendly (and loud) greeting and I immediately noticed how cozy and spacious the place was. We would've sat down and ordered some coffee but we had to head home right away. Sayang, I heard that they do Latte Art here! Instead, we checked out their bread and cakes and tried to figure out what to purchase.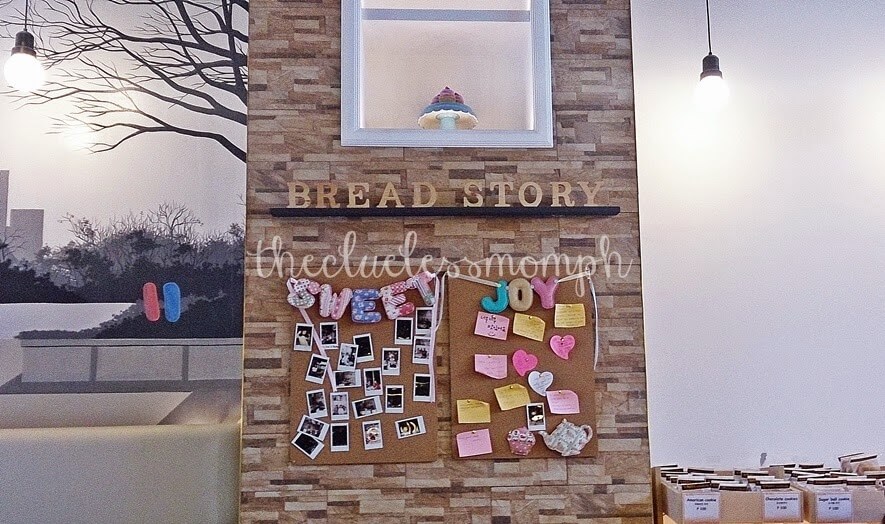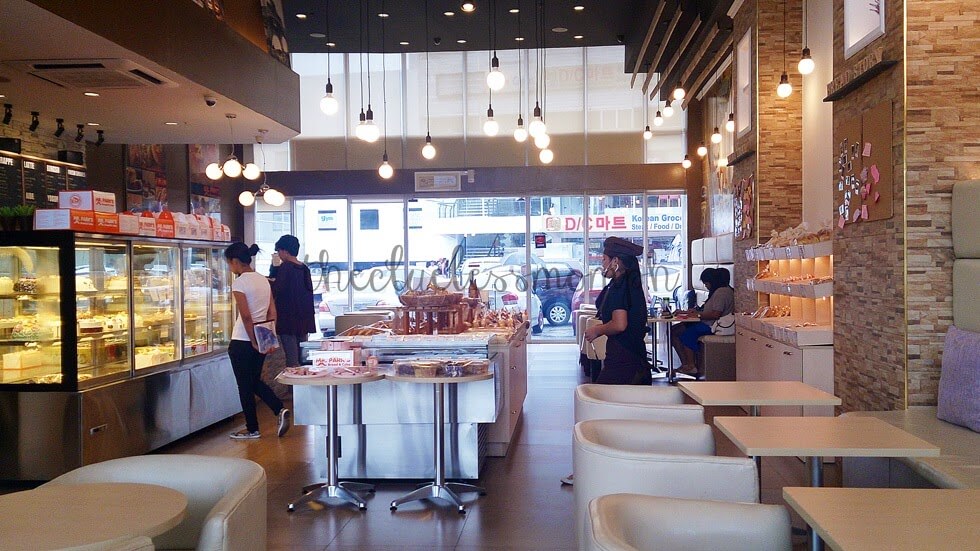 I immediately asked one of the staff what their best-seller was, she said the Mammoth was a customer favorite.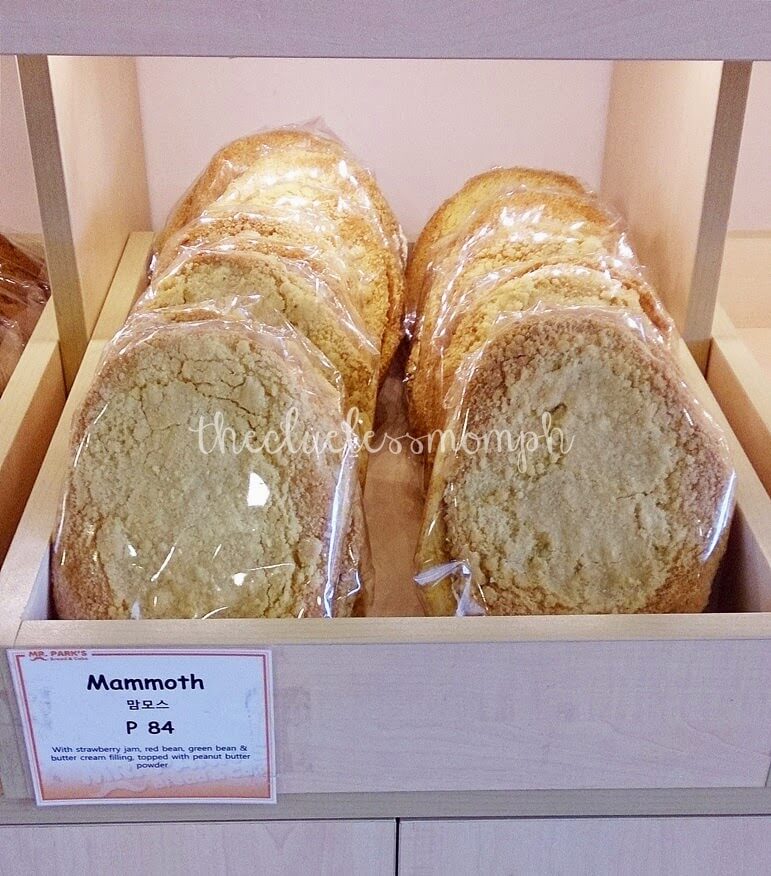 At first you might think that it doesn't look as fancy as their other bread and cakes, but it does really taste good. In fact, I'm eating it right now as I'm blogging. Haha.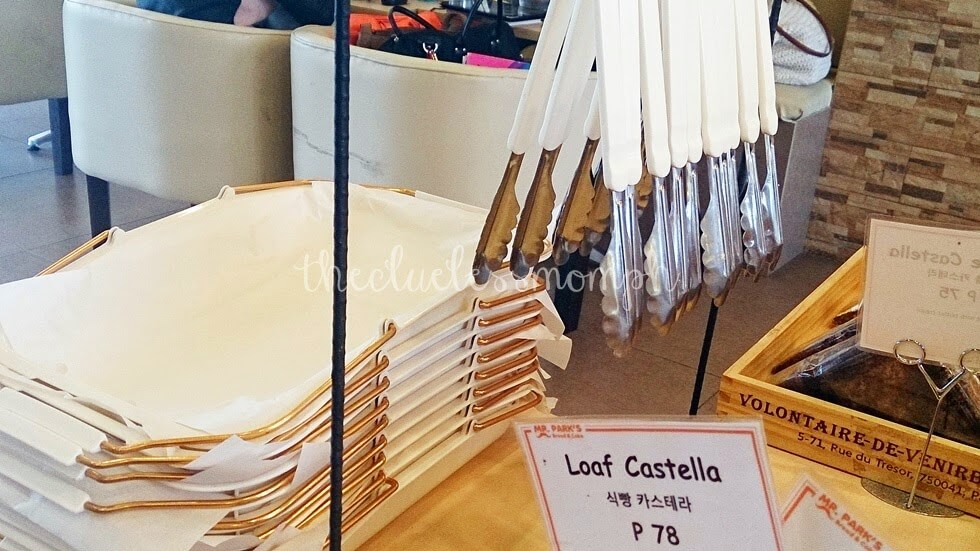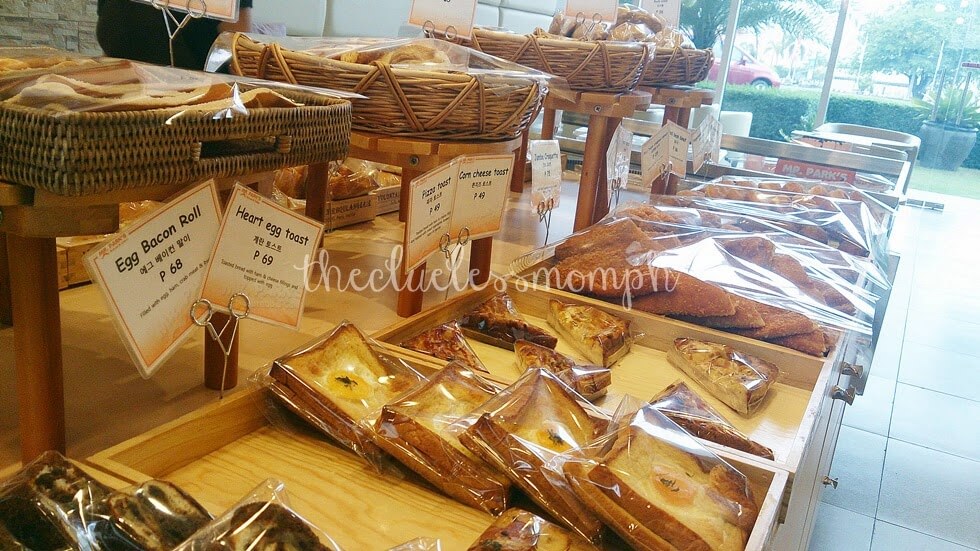 Do you see those Heart Egg Toasts? They're one of our favorite purchases. It's perfect for breakfast and it tastes really good. It's a sandwich with ham, cheese and mayo (I think?) and smack dab in the middle you have a sunny side up egg. Why Heart Egg Toast? Because the hole where they put the egg is in the shape of a heart! Really good I tells ya!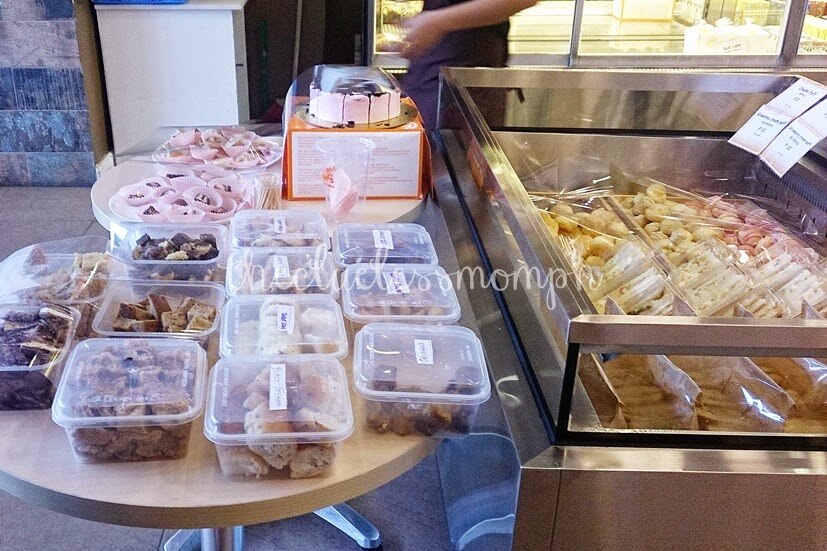 Here below is their cake display. Look at all those cakes! The staff told me the small ones on top are about P500 plus while the big ones below are at P800. They're made of white chiffon, I can only imagine how fluffy they must be. I'll perhaps try them out on a special occasion.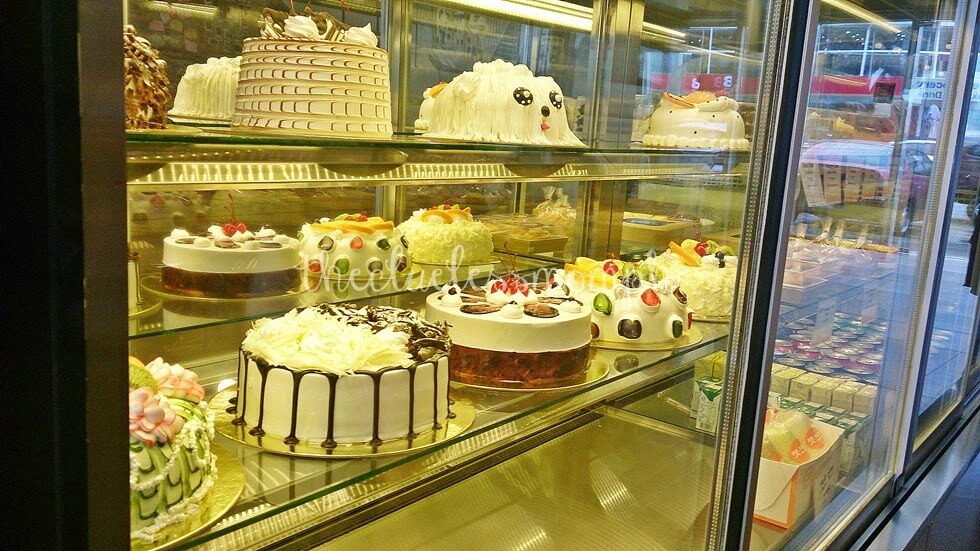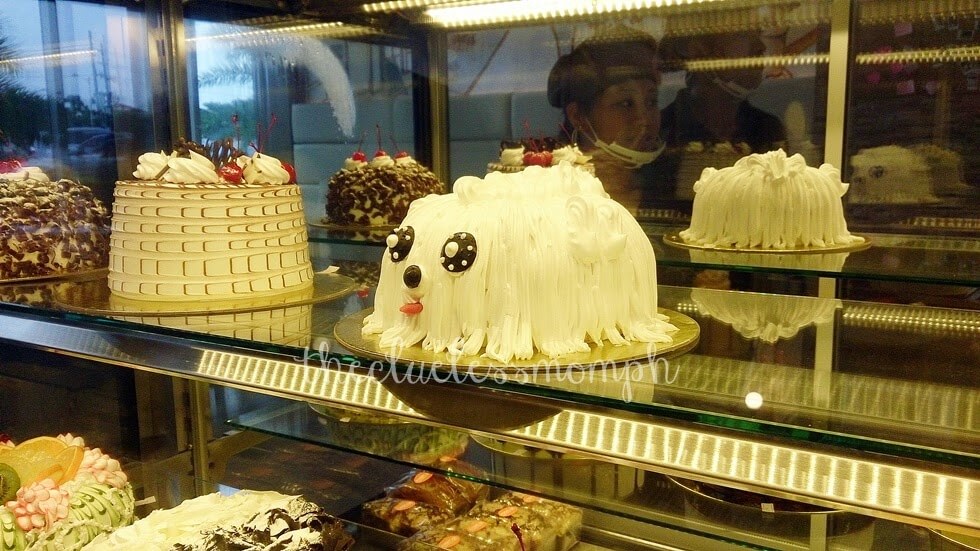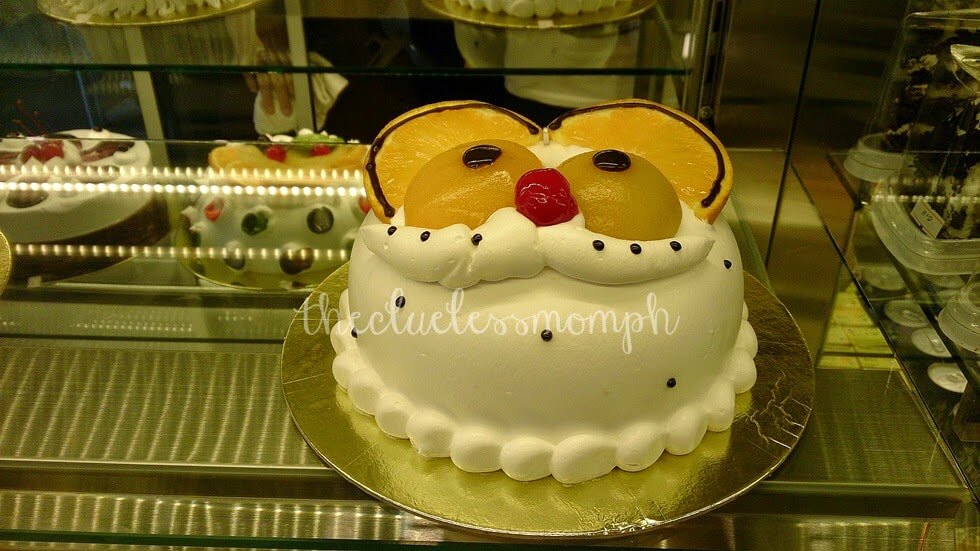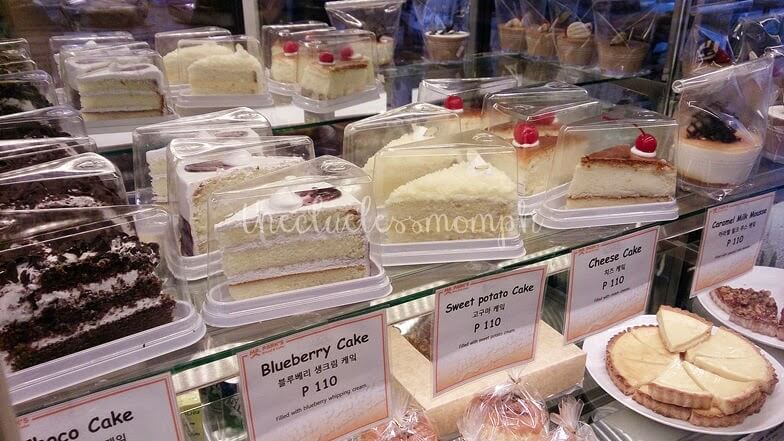 After picking up a few more goods like their red bean bun (not sure what it's called) and the Sweet Long, we paid and headed home. Most of their bread are just below P100 and there's so much to try but we only picked a few. As mentioned above, we really enjoyed the Mammoth and Heart Egg Toast – the rest? Not so much. I just read on a couple of blogs that their cream puffs are amazingly good, so I'll most likely try them out soon.
Have you tried Mr. Park's Bread and Cake? What's your favorite treat from their selection? Let me know in the comments below!