Yesterday, my husband and I finally found the time to go out for lunch and a movie. We decided to try out one of the new restaurants at Festival Mall's River Park.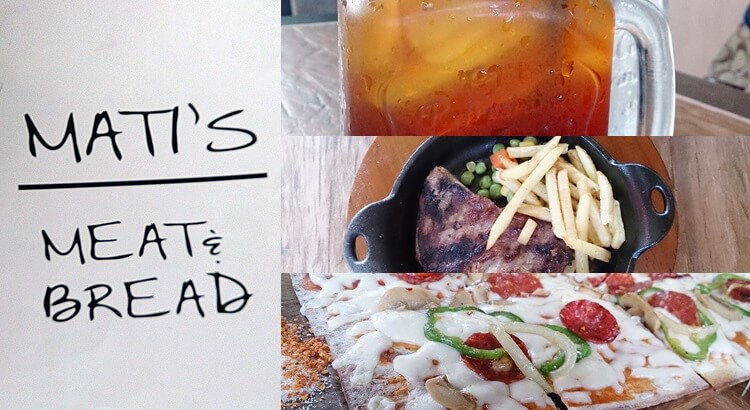 The first restaurant that caught our eye was Mati's Meat and Bread. We glanced at the menu displayed out front and decided to try their steak.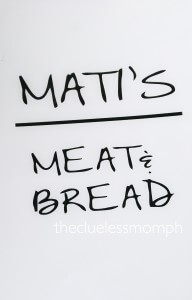 It seemed that the restaurant was fairly new, because the menus were only printed on plain paper and had no photos. I hope they soon update their menu so that it would be easier to browse. Anyway, we decided to order the USDA Classic Steak and the USDA Steak and Fries. I remember that they range at about P300+. I'm the worst at taking notes of things I buy and eat.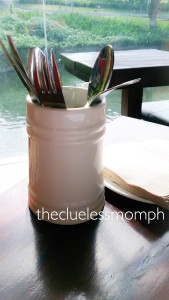 The place was full when we arrived and the only tables left were the ones near the window. Though it would have been a perfect spot to enjoy the view of the river outside, it was noon and the sun was strong so it was quite hot. This was the reason why I couldn't get any decent shots of the entire restaurant, everything was against the light and all my photos were dark. It was a shame because the interiors were really nice.
I requested one of the waitresses to move us to a new table when possible. While waiting we enjoyed our iced teas which were served in mason jars. I'm a sucker for mason jars. A few minutes later we were moved to a new table, far from the scorching sun. I was seated next to the humongous chalkboard where their menu was written.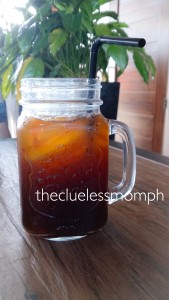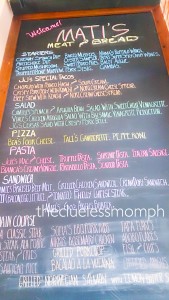 Shortly after, our steaks arrived. I wasn't able to take a photo of my husband's steak, but I really didn't need to because they served us the exact same dish – Steak and Fries. When I tried to clarify our orders I was told that they ran out of mashed potatoes for my husband's order so they ended up serving him fries instead. It wasn't a big deal, although I wish they told us before serving the dish in case my husband decided to order something else.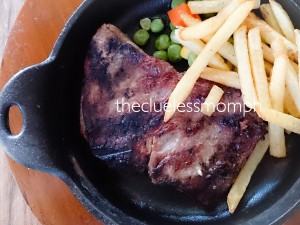 The steak was quite small, though it was enough for me. I felt though that it lacked flavor, my husband said his was fine though, so it just might be a difference in taste. We decided to try something else from their menu so we ordered their Pepperoni Pizza.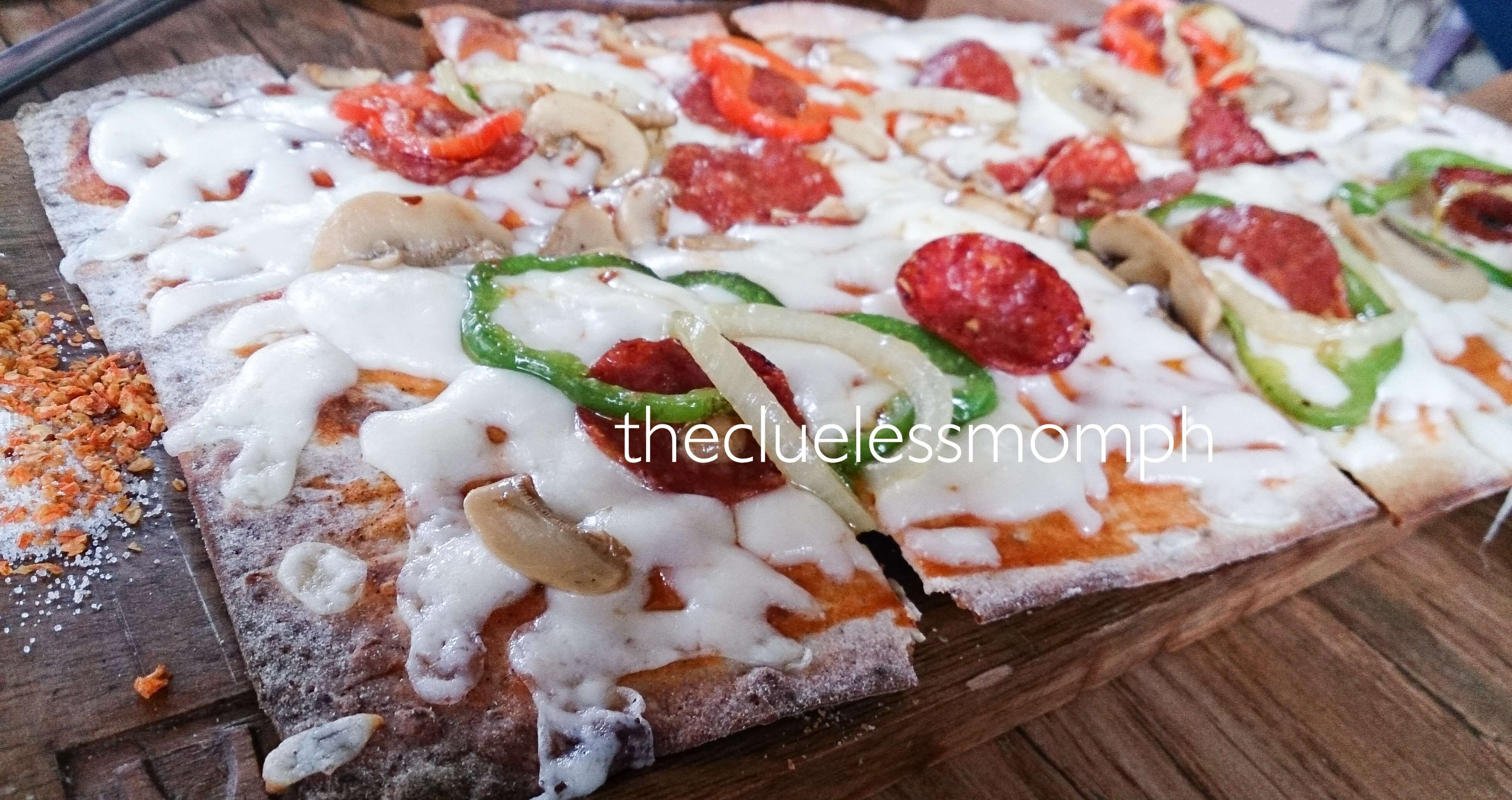 The pizza was served sooner than expected. It was a really simple thin crust pizza – as you can see it has pepperoni, mushrooms, red and green bell peppers, onions and lots of cheese. I'm picky with thin crust pizzas because I've come across a few that turned out to be oily – which is anything but good. I loved this pizza though! It's not anything mind blowing, perhaps it's the simple flavors combined that made this pizza homey. I ended up eating four slices.. Yikes!
I can say that we enjoyed our dining experience at Mati's Meat and Bread. There were delays with the bill due to a mix up, but then again, it wasn't a big deal to us. My husband and I both agreed to try dining here again at night, because we might enjoy the river view better.
Have you dined at Mati's Meat and Bread? How was your dining experience?