Chemical endangers preemies
What is DEHP and how can it be harmful to premature babies in ICUs?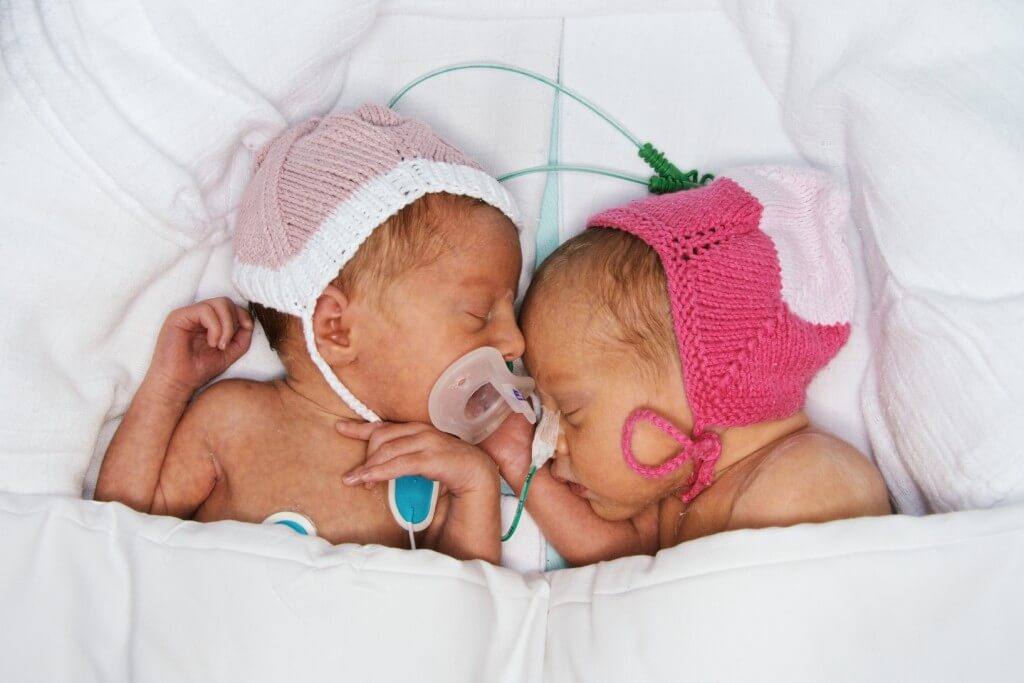 If your baby was born prematurely, you greet the day of discharge with anxiety as the newest member of your family walks away from the safety and security of the Intensive Care Unit (ICU). But with the wrong medical equipment, the risks at home pale in comparison to the dangers inside the hospital.
According to the Journal of Perinatology, a premature baby hooked up to multiple plasticizers could be exposed to over 16 kilograms ofdiethylhexyl phthalate (DEHP). This exposure is 4,000 to 160,000 times higher than what is deemed to be safe.
DEHP is a harmful chemical often used to increase the flexibility of plastic products, including intravenous bags and tubings, as well as food containers and PVC pipes. A person is exposed to DEHP when it seeps into the blood vessels, which can happen through direct skin contact—making it all the more dangerous when the compound is used in medical equipment.
In the case of preemies, this chemical can seep into their veins when they're connected to life-saving equipment made of plastic in the ICU—this could have adverse effects in the long-term development of the lungs, brain, gut, and eyes.
"Premature babies require a lot of specialized care," explained Julian Nair, Managing Director of B. Braun Medical Supplies, Inc. "Parents need to be made aware of the dangers of DEHP, because the threat is real."
DEHP is one of the first six compounds that the European Union (EU) is phasing out under its Registration, Evaluation, Authorization& Restoration of Chemical Substances (REACH) program. Paris is set to ban it from medical equipment this year.
In 2011, the Food and Drug Administration reported cases of DEHP in food and beverage products that were imported to the Philippines. These products were consequently pulled out from the groceries due to their health hazards.
Be safe, be DEHP-free
From grocery bags to food containers, Filipinos are urged to use DEHP-free items. For expecting parents, this is even more important because their newborns deserve the safest and best care possible.
"When looking at everyday items, we take a lot of things for granted. But these details shouldn't be taken lightly nor overlooked, because they could put our health at risk," said Nair.
B. Braun, a leading manufacturer of healthcare solutions, uses an alternative compound to create its products. "We use DEHT (Diethyhexyl terephthalate) instead of DEHP," said Nair.
B. Braun uses DEHT as a substitute to DEHP in all its healthcare products, including plastic cannulas and intravenous bags designed for nutritional support and blood transfusion.
He concluded, "Product innovation will always be our driving force in improving people's lives. For B. Braun, patient safety always comes first—and this has been our trademark for the last 17 decades."
About B. Braun Medical Supplies, Inc.
25 years of Sharing Expertise in the Philippines
B. Braun Medical Supplies, Inc. is one of the country's top healthcare companies. Although established in the Philippines only in 1985, B. Braun's experience in the healthcare industry is backed by 175 years of continuous pioneering and innovative breakthroughs developed and implemented by its mother company B. Braun Melsungen AG, along with subsidiaries in over 60 countries.
B. Braun started in the Philippines with just one operating division, retailing sutures and disposables. On its 28th year in the country, with a strong and driven sales force and service team, it is almost a one-stop healthcare company offering quality and cutting-edge health care products such as infusion solutions and devices, IV cannula, sutures, surgical instruments, value added drugs, regional anesthesia and clinical nutrition.
B. Braun draws its innovative strength from the guiding principle "Sharing Expertise" which cultivates the exchange of information and experience both within the company and more importantly, with practitioners in the hospitals. "Sharing Expertise" is the promise that holds true for B. Braun employees and their customers.