If there's anything else I'm clueless about besides motherhood, that would be make up. No matter how many video tutorials I watch, I just suck at applying make up, especially doing brows. Earlier this year I overplucked my brows and looked ridiculous for the longest time, good thing I work from home otherwise I'd be forced to learn how to fill in my murdered brows, which I can assume would not go well.
So I grew out my brows for months and they turned into this hideous shapeless mess. I decided that I would finally have my brows done at one of those brow salons I've read about online. After a bit of research I learned that the brow salon closest to me is Brow Lounge in Festival Mall, Alabang. I decided to finally pay them a visit earlier today.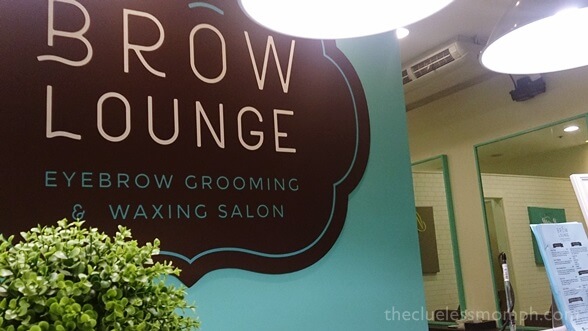 I was in a hurry today so I didn't have time to stop and carefully compose my photos. I just stole some shots as I was going through the salon. Typical me.
When I arrived the salon had just opened. It was clean and the ambiance was very welcoming. The staff who assisted me at the reception area was Rhea, she had me sign up and in a few minutes she ushered me into the salon.